The Prince and the Dressmaker – An Adorable Spinoff on the Classic Fairy Tale Storyline
At first glance, The Prince and the Dressmaker might seem like your average fairy tale – a wealthy prince, whose life has been carefully planned out for him, meets a poor servant girl and falls in love, completely defying his parents' expectations by building his own future and going on to live happily ever after.
Which is true…kind of.
Because here's the thing. Prince Sebastian is not your average prince. During the day, he may behave like one – dealing with his royal duties and meeting other lovely princesses, his parents' hopes that he will soon be betrothed a constant burden hovering over his shoulder – but during the night, he sheds his royal garments for the clothing item you would least expect – dresses.
Enter: Frances, an aspiring but peasant fashion designer who has a unique eye when it comes to style that will blow your mind away. The moment Prince Sebastian witnesses one of her catchy designs, he knows – "That's the person I want to make dresses for me." And so develops an intimate and glorious bond between two teens trying to forge their paths in the world – Frances agreeing to hide Sebastian's identity as long as he allows her to let loose in creating bizarre yet lavish gowns.
But with hiding Sebastian's identity comes secrecy, and Frances finds herself being stifled with the strain of not being able to take credit for her designs. In the end, she must weigh her choices – start over for a chance to find fame, or maintain the relationship she has with her first true friend?
Personally, I thought this graphic novel was very well done, if not a little cliché. It took a unique idea – What happens when a teen must confront his sexuality in a society that isn't as accepting as ours today? – and weaved a pleasant storyline that was both emotional and humorous. It was centered around themes such as friendship, fame, and embracing your true self when the entire world has an entirely different vision. Through the use of vibrant colors and adorable illustrations, author Jen Wang manages to create a world worthy of immersing yourself into and characters even more worthy of falling in love with. If you're someone who's into sci-fi and fantasy, and looks for the blood-thirsty battles in every novel, then this would not be your best choice. But if you're looking for a quick read that will definitely make you smile (not to mention it will let your inner fashionista fly!), I would highly recommend The Prince and the Dressmaker.
About the Contributor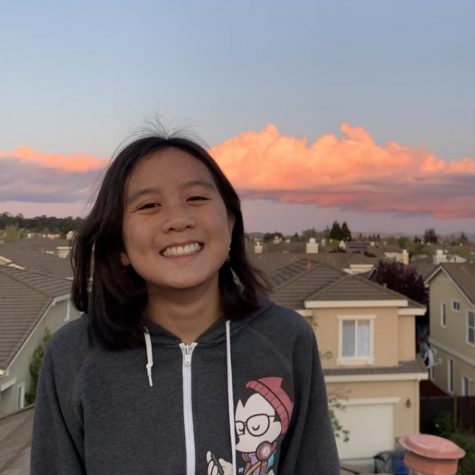 Danielle Tran, Editor-in-Chief
Danielle Tran is a senior at Dublin High and one of this year's Editors-in-Chief. She holds a deeply-rooted passion for writing, and has dreamt of becoming...