The journey of student-run businesses
Balancing school classes, extracurricular activities, and individual responsibilities is a challenge for many high school students. However, some aspiring and determined students at Dublin High School are combining  their passion for the arts and entrepreneurship by starting their own small, student-owned businesses. Although they each have unique reasons for founding their varying shops, all their journeys have been valuable experiences. They all had gripping stories of beginning their businesses, future goals, and overcoming their challenges along the way.
Running a small business as a student does not have to be a chore. For these students, it has become a way for them to relieve stress through creativity. "We decided to start our business because of our love for fashion. We had old clothing that we began tie-dying for ourselves, and our friends' interest in our clothes sparked the idea to begin selling these pieces," said co-owners of the STUPID CO. business, seniors Niya Maudgalya and Brigitte Ledergerber. Recently, the two owners decided to donate 100 % of their profits to organizations in need.
Of course, this passion for selling and donating through business doesn't always begin from a positive source. Seniors Aamna Lodhi and Aisha Rahman started Masks for Justice after the murder of George Floyd, angered by the injustice and fueled by their desire to contribute to the Black Lives Matter cause. They stated that  "MFJ was my way of expressing these emotions. Around the same time […] the Yemen Humanitarian Crisis was also getting significantly worse." Ultimately, Masks for Justice has become an advocacy platform for multiple world issues. Their organization donates 100 % of profits to organizations in need. Through working with their own skills to make a change in the world, these young student-business owners from Dublin High School are creating an impact and sending an important message to all young entrepreneurs. 
Inspiration and independence are important sources of passion and drive for Aishwarya Moudgal, the owner and founder of The Peach Parlor. A senior at Dublin High, she shared that "Honestly what inspired me to start Peach Parlor were other student owned small businesses […] Also, quite frankly, I just really wanted to make money. I was let go from my job in March due to COVID, and I was really missing the satisfaction of being financially independent." Like many others who have suffered the loss of their jobs due to COVID-19, Aishwarya felt inspired to give back to the community. "Therefore, 15 % of my total profits are donated to a new charity" she finished.
These aspiring young business owners have passionate dreams to move forward with their business and spread their work. "In the future, I want to expand my business outside of Instagram by selling my jewelry on consignment at local bay area boutiques and markets […] I would love to enter the fashion and apparel industry as an adult, so making these connections […] is a great way for me […] to network and grow my business," Aishwarya explained. It can be difficult to make connections, but like these students, starting a shop at a young age will surely assist them in the future. Through reaching out to other fellow shop owners, the small business founders have "created a community of likeminded businesswomen," STUPID CO. owners Niya and Brigitte added. Surrounding oneself with those with the same drive and similar goals has helped them form both business partnerships and lifelong friends.
Many of these businesses sprung up during lockdown, where students had free time and boredom. "We […] wanted to give back to our community during a hard time, and […] the amount of free time we had due to quarantine allowed us to spend time developing our business," STUPID CO. owners Niya and Brigitte added. However, after quarantine, with its few assignments, supplied a mass of time to all students, it eventually gave way into school, and all of a sudden, time and deadlines were a struggle for these student small-business owners who now needed to balance their work-life with their school one. 
Despite their ever-growing passion, these student-business owners have found challenges along the way. Higher grades in school come with more challenging classes, higher expectations, and thus less time to work outside of these matters. "When it comes to balancing Peach Parlor with school, it's quite a challenge for me," Aishwarya Moudgal admitted. "I have to keep reassuring myself that I have teachers and admin who can support me when school gets rough," the owner of The Peach Parlor went on to say, with a positive mindset. Other's share the same views, "It's difficult to stay active on our social media and produce the products while also finding time to do homework and work on college applications," Aamna and Aisha from Masks for Justice added. However, they didn't let those hurdles stop them from pushing through. They shared that "To combat this challenge, Aisha and I have scheduled dates and times for fabric shopping, Instagram posts, and both of us make sure to set aside time in our day to work on orders."
All in all, these small-owned businesses run by Dublin High School students are a prime example of how passion, emotion, and drive can push one to achieve beyond what they thought they could. These young entrepreneurs have set their foot on the pathway to business. Along the way, they have learned the skills of time management, collaboration, and perseverance. No matter where their paths take them, these Gaels and many others who have started their small businesses during their youth can prove that business knowledge, maturity, and knowledge does not come from age or gender, but from a mindset, which they have all shown to possess.
Be sure to support the mentioned small student-owned businesses (@stupidco_, @masksforjustice_, and @peachparlorco on Instagram) and other small shops run by students!
About the Contributors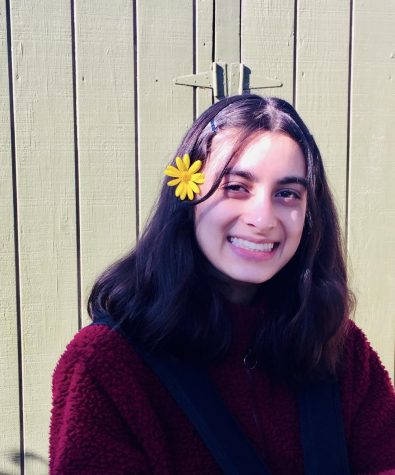 Samia Ahmer, Staff Writer
Samia Ahmer is currently a sophomore at Dublin High School, and is one of the staff writers for the Dublin Shield this year. She has always loved writing,...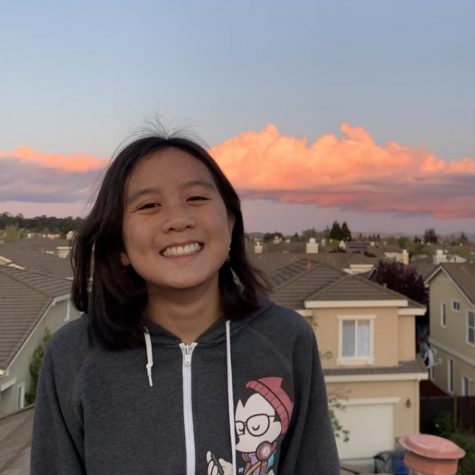 Danielle Tran, Editor-in-Chief
Danielle Tran is a senior at Dublin High and one of this year's Editors-in-Chief. She holds a deeply-rooted passion for writing, and has dreamt of becoming...