Angst Screening Strives to Initiate a Much-Needed Conversation on Campus
"As long as it touches one person, we know we made a difference."
Dr. Sarah Munoz, DHS psychologist
A sudden shortness of breath. Sweat gathering in your palms, your face, your neck. Blurred vision, unexplainable heat rising in your cheeks. These, amongst others, are physical symptoms individuals may experience during a panic attack — result of a common mental illness known as anxiety. According to Psychom, an online site devoted to providing the population an accessible resource regarding mental health, statistically speaking, one in every eight children are affected by some form of anxiety disorder. However, the stigma surrounding this sensitive illness is both, massive and deceptive, leading to tremendous uncertainty regarding how such issues should be handled within our society. Unfortunately, mental health has been distorted to conform under immensely negative stereotypes, and those suffering from a mental illness are deemed 'crazy' or 'selfish', rather than being recognized for the severity of their conditions and in need of true attention and support. What many don't realize, however, is that the elimination of such misconceptions is entirely surmountable — and the Dublin community is taking the first steps in doing precisely that.
On March 11th, 2019, the DHS Performing Arts Center invited the Dublin community to its first Angst Screening. There, audience members were able to watch Angst, an intricate documentary produced by IndieFlixOriginal, featuring different perspectives from everyday students to Olympic-medalist Michael Phelps. The documentary was then followed by a live panel consisting of students and staff  from the Dublin community, who spoke of their own experiences with anxiety and answered questions gathered from the audience.
While the turnout of the event could have been improved, the mere underlying concept behind the Angst screening could and should be considered a necessity. Sophomore Aishwarya Moudgal, who served as an usher during the event, expressed her awe with clarity, explaining, "I felt that they really addressed their experience with anxiety as well as how it affected their loved ones. While the documentary itself was good, the panel served a great purpose. They talked about how they've coped with anxiety and gave insight to parents and other adults on ways they could better empathize and stand by their child." She added later, "The maturity and honesty of these students warmed my heart."
For Aishwarya, the importance of the Angst Screening presented itself on a personal level. "I myself have faced difficulties with my mental health," she explained sincerely. "[However], I've noticed that so many of my friends, peers, family members, and even adults on campus have been struggling with depression, anxiety, low self-esteem, and stress. I never really fully understood the situation until I myself was placed in it, but even then it was the people that confided in me and to others that really brought my heart closer to them." And, admittingly, there is a lot of truth within Aishwarya's words.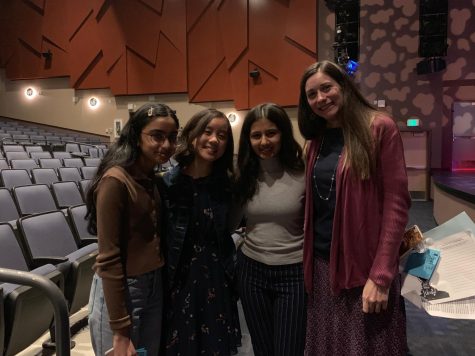 The problem regarding events with similar motivations — whose messages are both relevant and significant — is that it will never make a large enough impact unless there are enough people to absorb it. "To be honest, I wish that more people would have shown up to the event," Aishwarya admitted. "I felt that if our community as a whole could take that first step in better understanding clinical anxiety disorder, it would be greater recognized as something real in our society." Like so many issues across campus, and even within our society as an entirety, mental health isn't addressed until, simply put, it's too late. However, in regards to mental health, it will always be too late. The panic attacks, the suicidal thoughts, the self-loathing, these are all sensations being experienced in the past, the present, and will happen in the future unless it isn't properly addressed.
Every action taken and every policy implemented by administration is already too late. But that doesn't imply the fact that nothing can be done for the future, either.
"My hopes for the future are that love, honesty, and empathy grows for one another at DHS," Aishwarya stated. "I hope that it can be a topic that we can talk about openly and seriously. I want people to realize that recovery takes time. I want people to advocate for themselves and others." For Aishwarya, advocacy was precisely the next course of action she planned on pursuing. It was clear she planned a great deal for the near future. "After emailing lots of staff at DHS and Tri-Valley SELPA, I finally got directed to Dr. Munoz, the school psychologist," Aishwarya recalled. "We established our ideas to implement more awareness of mental health. Everyone — students, teachers, staff, and parents — struggles with something. The sooner we can realize that, the sooner we can end the stigma."
About the Contributor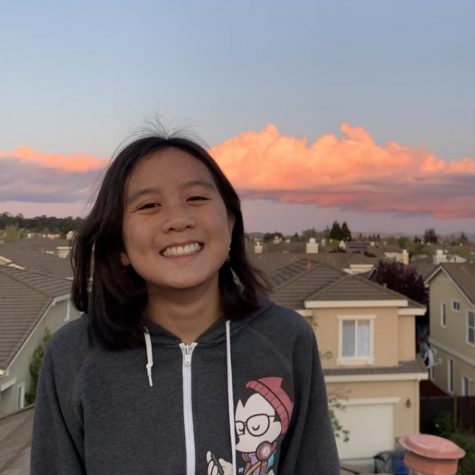 Danielle Tran, Editor-in-Chief
Danielle Tran is a senior at Dublin High and one of this year's Editors-in-Chief. She holds a deeply-rooted passion for writing, and has dreamt of becoming...