Tragic Camp Fire in Butte County: How DHS is Pitching in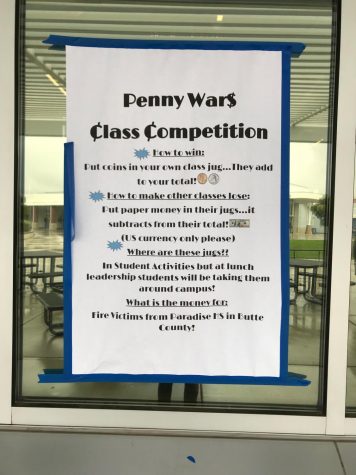 Danielle Tran
The following announcement was sent to teachers on the Thursday before the break, November 15th, 2018, during their sixth-period class: "Due to the unhealthy air quality, Alameda County school districts and the Alameda County Office of Education have collectively decided to close all schools and offices on Friday, November 16." While the report offered students temporary relief and elation, the motivation behind the cancellation was anything but lighthearted. For the past few weeks, the thick layer of smoke hovering over the community had served as an unsettling reminder of the devastating Camp Fire raging through Butte County. Initially sparked on November 8th, the Camp Fire eventually became California's most destructive wildfire since the Cloquet fire in 1918, taking firefighters up until the week of Thanksgiving break to contain it. The Camp Fire is yet another continuation of the seemingly annual trend as a result of California's limited rainfall and, as some would argue, poor management techniques. While the impact upon DHS has not nearly reached the extensive devastation the fire left in affected communities, the student population here has certainly been no stranger, either.
The week prior to Thanksgiving break paralleled apocalyptic conditions — a hazy sky that displayed an eerily red sun, students wearing masks around their faces, and virtually empty campuses during lunch as students found refuge in available buildings. Certain teachers opened their doors to students, despite "Work to Rule," and the old gym was provided as a substitution for the outdoors until the smoke declined. However, lunches were not the only aspect affected by poor air quality. A number of sports were impacted as practices and tryouts were canceled. The simple prospect of engaging in physical activity in such poor air quality was at once ludicrous as well as incredibly disheartening for certain athletes who´d trained at extensively to earn qualification into competition. ¨The air quality really really sucked for cross country runners and it made plateauing for championships really hard," sophomore Maya Manesh explained. She also admitted the air didn´t affect her as drastically, definitely taking a harsher toll on those with breathing issues. Therefore, when Alameda County decided to cancel school, she supported their decision. ¨I definitely think [the cancellation] was the right decision because being in such unhealthy air and having to run isn't healthy for us. My initial reaction was relief more than anything else.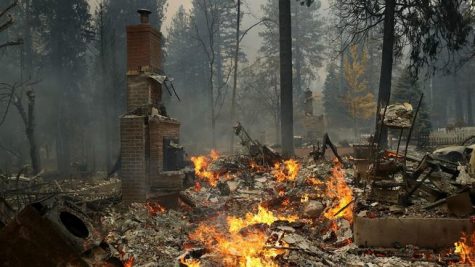 NBC Bay Area
Nonetheless, regardless of the temporary smog, DHS faced the impact upon affected communities will extend far beyond a mere few weeks. The simple devastation of this tragedy can be found in the numbers: over 15,000 destroyed buildings, 88 dead, and hundreds more missing. The 50,000 citizens who'd evacuated were forced to seek refuge between Red Cross shelters, Walmart parking lots, and surrounding cities, with no information regarding when they'll be allowed to return to their homes. Ultimately, the Camp Fire of Butte County had stripped them of their lives as they knew it. ¨All the fire incidents made me really sad," Manesh acknowledged. ¨Every time we'd go out for our run and smell the smoke, it reminded me that there are people suffering even more out there, which is what helped me push through the workouts even though they were hard to do in the given environment.¨
Despite this, however, the Camp Fire had failed to strip the communities of their hope. And surrounding cities and organizations, including Dublin, are working to ensure they are provided the support they need during this tragic point in their lives.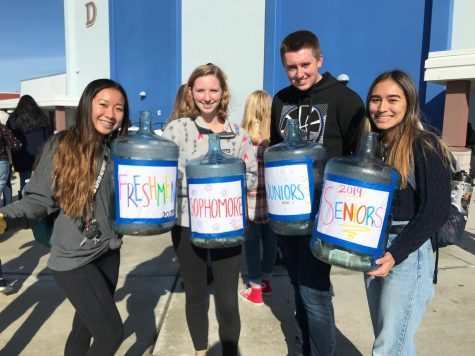 Danielle Tran
About the Contributor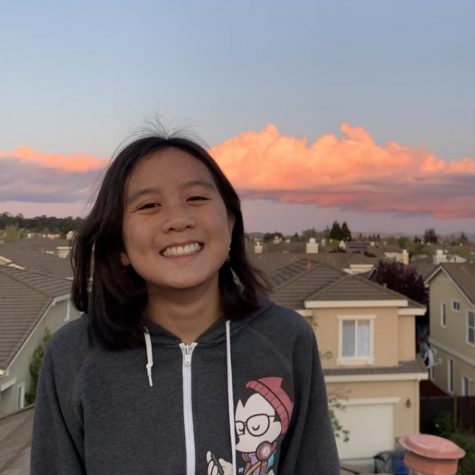 Danielle Tran, Editor-in-Chief
Danielle Tran is a senior at Dublin High and one of this year's Editors-in-Chief. She holds a deeply-rooted passion for writing, and has dreamt of becoming...