Student Spotlight: Judy Kim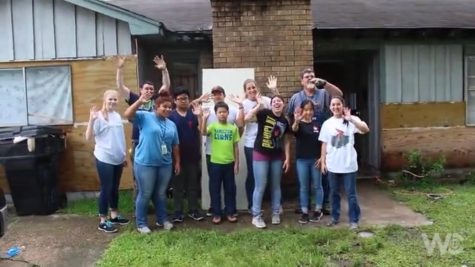 In the autumn of 2017, the United States witnessed one of the most horrific and costly natural disasters since Hurricane Katrina. Racking up $125 billion in damage and causing over 80 deaths, Hurricane Harvey devastated eastern Texas and the surrounding waters, causing months of disastrous floods and storms. Now, nearly a year later, thousands of people have pitched in to aid those who were affected, including one incredibly passionate DHS student.
Judy Kim, a sophomore, spent a week of her summer vacation in Houston, Texas, contributing her time and effort to those in need – the victims who had lost their homes. She spent five days of the week caulking (installing waterproof fillers in buildings), assembling doors and sheetrock, and completing other needed construction. During the remaining two days, Kim traveled to Houston.
Her motivation for attending this trip was rather personal. "I decided to go on this trip because I was born in Houston, Texas, and I wanted to help the people who now don't have a home," Kim passionately explained. "I felt like they did nothing wrong, but the hurricane simply destroyed their home. I wanted to make them feel like they were  home, not at a construction site."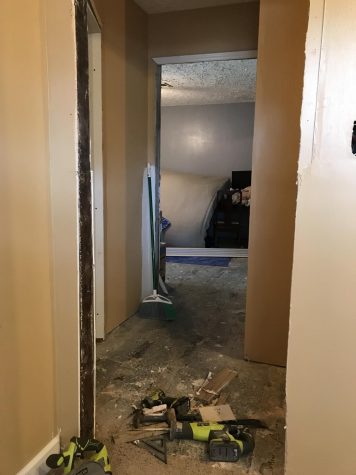 Religion also played an important role in her trip. Kim worked with a group known as the World Changers, a non-denominational Christian organization that strives to enable to share the gospel. Kim, a devoted Christian herself, explained, "At the end of the trip, we presented the Bible to the homeowners and evangelized to them." For Kim, faith was integral to her participation service during this trip.
Kim agreed the opportunity to communicate with people was definitely one of the most rewarding factors of the trip. "I felt blessed to be able to talk to someone who had experienced this tragedy and to interact with [the homeowner]," Kim stated.
She was able to develop an intimate relationship with not only the future residents of the homes but also the other teenagers who attended as a part of World Changers. "Teens from all over the US come to Houston to help with the construction," Kim explained. "Everyone is Christian because only churches send youth to World ChangersIn my team, we had a group of 10 people. I had the chance to meet people from Texas, Florida, and Seattle. We became very close friends during the 5 days."
In addition to being a personally fulfilling trip, Kim gained a considerable amount of knowledge in the field of construction. Kim enthusiastically explained, "I didn't even know how to hold a hammer at first, but during the trip, I learned how to put up sheetrock, how to caulk, how to use an electric screwdriver, and to use the electric saw." She clarified, "The work was not tedious, but fun because all of us wanted to improve the house and give love to the homeowners."
Regarding whether or not she would encourage others to attend a similar trip given the opportunity, she exclaimed, "Yes! Through this opportunity, you have the chance to talk directly to the homeowner and hear their testimony and/or story." Furthermore, it was simply rewarding to be giving back on such a direct level. "I knew that there were thousands of other homes destroyed as well, but I was still happy to help with one home," Kim explained. "I felt happy and relieved knowing that I have the ability to bless the homeowners with my strength and ability."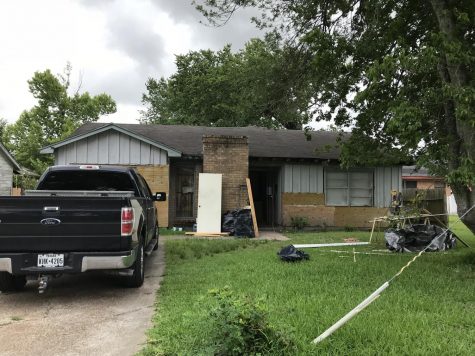 In its entirety, Kim's trip to Houston only lasted one week. However, she knew that the skills and experiences she gained would last a lifetime. In the months following the trip, Kim continues to attend church and volunteers at a Korean school on a weekly basis.  
About the Contributor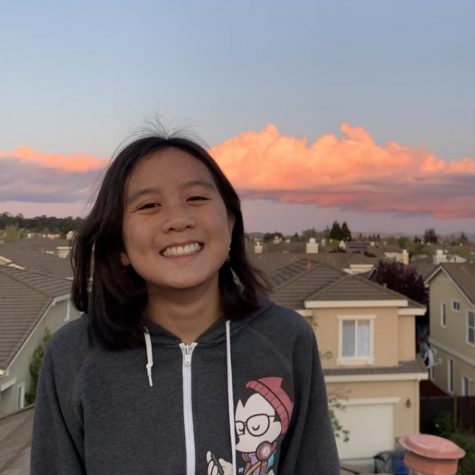 Danielle Tran, Editor-in-Chief
Danielle Tran is a senior at Dublin High and one of this year's Editors-in-Chief. She holds a deeply-rooted passion for writing, and has dreamt of becoming...