Plankton: A New Model for Human and Environmental Health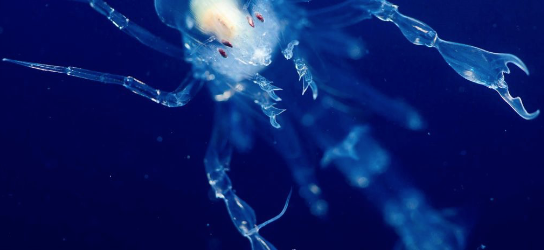 Since 1931, about 300 ships have scanned 7.2 million miles of oceans to collect plankton samples for the longest-running marine-ecological survey, according to the UCSD research center. This study monitors global plankton health for the Continuous Plankton Recorder Survey (CPRS) to reconstruct the historical trends of pollution in the oceans. Researchers hope to correlate these patterns with human/oceanic ecosystem health trends. "We were motivated to [study plankton] by the alarming increase in childhood and adult chronic disease that has occurred around the world since the 1980s", says Robert K. Naviaux, professor at the UCSD Department of Medicine.
The scientists used a myriad of technologies to assess the exposure of plankton to thousands of different compounds, most of them man-made. These include hard-to-destroy pollutants, such as pesticides, phthalates (used to make stronger plastic), plasticizers, pharmaceuticals, and personal care products. "Plankton are responding to these chemicals in their exposome, partly by changes in their own mitochondria that change their biology" said Naviaux. Naviaux further describes that humans can also experience alterations in their mitochondria (parts of the cell that monitor and regulate chemical composition) because these pollutants are in the environment.
Pollutants affect the human body at a cellular level, and with more exposure, they can affect organ systems to the extent of leading to chronic diseases. These chemicals inhibit mitochondrial function, lead to changes in cortisol (the stress hormone) regulation, and delay the healing time for the body's injuries. When these changes occur, chronic, autoimmune, and neurodegenerative disease symptoms can manifest. Naviaux further elaborates that compared to other parts of the globe, the U.S. has decreasing amounts of organic pollutants in the Northern Pacific region. This is due to stricter EPA laws and regulations regarding the use of certain industrial chemicals. However, there has been increasing plastic pollution in this area, with more than 1 trillion pieces in the North Pacific Gyre, according to a Tokyo University of Marine Science and Technology study. The University further clarifies that the extent of this damage to the ocean is still unknown, although they predict that these plastic pollutants will double by 2030. Currently, plastic regulation in the U.S. isn't as stringent as the industrial chemical regulation, which is why there is more severe plastic pollution in the Pacific.
Making more biodegradable products can lessen the detrimental impact of human manufacturing on the environment. Further, the international community can work on tightening regulations regarding industrial chemical/plastic use to help decrease the amount of these pollutants that enter the environment. In addition to these changes, Naviaux hopes that plankton can be further used to monitor pollution, aiding in purification interventions that could benefit human and environmental health.
About the Contributor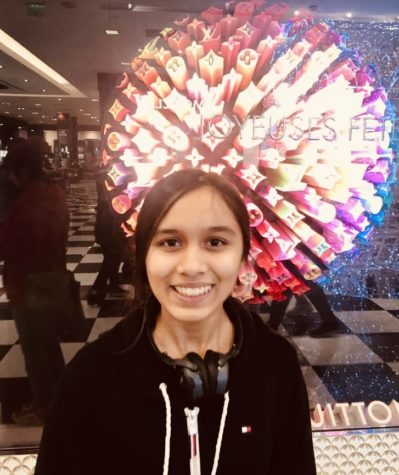 Tvisha Joshi, Columnist



Tvisha is a junior at Dublin High School. She aspires to be a clinical psychologist, and LOVES to learn about the humanities! Looking at the sky,...