Student Business Spotlight: Threadbox Studios
Despite the busy day-to-day responsibilities of student life, one DHS student has overcome the expected. Natalie Lui, a Dublin High School junior, began a small business on Etsy last year, and her success is an achievement that has helped to spread the message of creativity to those around her. 
Threadbox Studios, the Etsy shop she runs, was established midway through the pandemic. Natalie explains that she started her business when she was looking for something fun to do. She remarks, "Starting a business is something that I've always wanted to do, and the pandemic really allowed me to finally just go for it."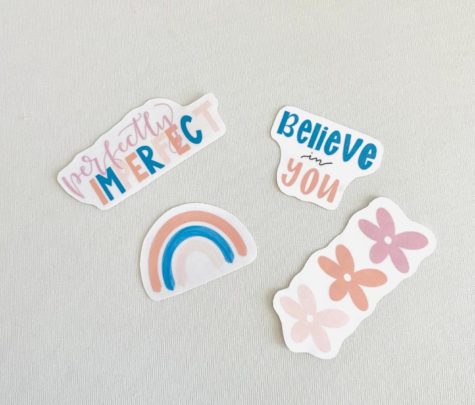 Intended to be an outlet for her love for crafting, Threadbox Studios has evolved into selling a number of different handmade items. Beginning with woven bracelets, Natalie has watched her shop grow to include various stickers and jewelry pieces. She reminisces ″I started making friendship bracelets at first. Then, as I played around with digital art, I designed my own stickers and added them to the shop. They were much easier to produce and were really fun to design and put together." She continues by elaborating on her interest in making jewelry and how that influenced her shop saying, "This summer, I started wearing jewelry myself, and then I decided to try making it for my shop."
Creativity is a large part of Natalie's designing process and has been the center of her shop, even through the evolution of its featured products. Natalie elaborates on this, explaining that a large part of her creative process has been finding her personal aesthetic- often through Pinterest or Instagram. She says that her process for stickers largely consists of a theme, color scheme ideas, digital sketches and line art, coloring, and finalizing the idea. For jewelry, she describes the importance of finding what she prefers to wear. She describes this stage as an "inspiration and motivation finder by creating something that is unique to me and something that I love myself, I can turn fashion, or a trend, into something that is personally meaningful to me."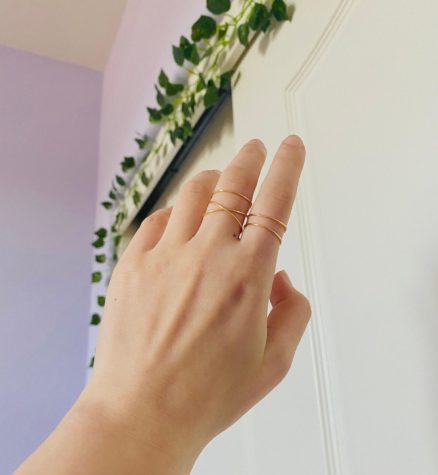 In the end, Natalie hopes that people will be able to express themselves creatively and be inspired to start or try something new. She concludes, "I hope people will find a way to use and find their creativity. I think that creativity is so important to how society runs and I hope I can inspire others to do that."
If you would like to support Natalie's shop or help spread her message of creativity to the world, her shop link and social media are below:
Instagram: @threadboxstudios
TikTok: @threadboxstudios
About the Contributor
Kara Tran, Editor-In-Chief
Kara Tran is a senior and is one of the Editor-in-Chiefs of the Dublin Shield. She has been writing for the Shield for four years now, and previously was...