Biomedical Academy Provides Opportunities for Students Interested in Science
The Biomedical Academy has made a name for itself over the last few years, becoming one of the most prominent academies on campus. With a unique program focused on fostering interest in science, it offers special PLTW courses that allow for dedicated students, providing unique opportunities to take high-level courses specific to the medical field.
The Biomedical Academy has allowed students interested in biomedical sciences to explore and learn about the fundamentals of their interests. The academy is built on the ideal of teaching passionate students important skills associated with medical professions and allows them to explore intriguing concepts of human anatomy and biology. The program has been a huge success, attracting a wide crowd of interested students each year. Students admitted to the academy stress that it has allowed facilitated their growth and satiated their curiosity in a way traditional science courses haven't. Sophia Leng, a freshman in the Biomedical Academy, recalls, "I've always had an affinity for science and I think that the biomedical academy has allowed me to explore science through cool labs." Parnika Karthik, also a freshman, explains, "It's a hands-on learning environment where we go really in-depth about new things." Anushka Nikhil, reflected on her experiences in the academy, expressing that "[she] loves the community. Having the same people in your classes allows you to find a lot of friends and get to know a lot of people."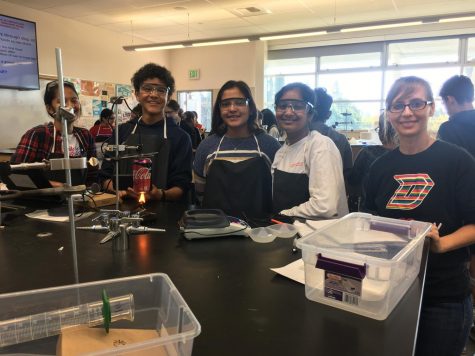 Both Mrs. Sundstrom and Mrs. Kaehms, lead teachers in the academy, also stressed the positive influence the program has had on them. Mrs. Sundstrom explained that her favorite part of teaching in the academy is, "The students really want to be here and they love what they are learning" and that she "loves that we have amazing and fun labs too." Mrs. Kaehms also added, "I think that it is so fun to have kids that are actually interested during class." 
However, acceptance into the Biomedical Academy has only grown more competitive as more students apply each year to a limited number of spaces. In addition, students in the Biomedical Academy make up more than the majority of people in academy courses because they are so full, meaning that more students are likely to miss out on the opportunities that the academy has to offer. Mrs. Kaehms believes that these courses may have the possibility to become more accessible to people outside of the academy with the addition of the new science and engineering building, set to be built in the fall of 2020. The new building would allow an opportunity for more students to take the introductory courses and to decide whether they want to pursue the medical pathway.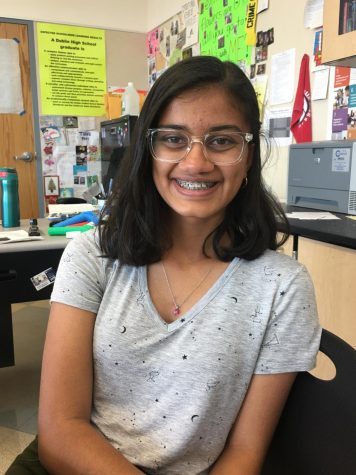 Until the building is constructed and perhaps even after, the academy will remain competitive though. Parnika Karthik advises students who wish to apply to "stay true to your love of Biomed." She explained that by proving interest in the biomedical sciences through everything they do, students will have the best chance of getting in and succeeding in their biomedical classes.
Ultimately, the Biomedical Academy is a place that many students cherish as one of the best parts of their high school experience. In the future, we hope the academy will grow to provide opportunities to experiment and develop academic and professional interests to even more students.
About the Contributor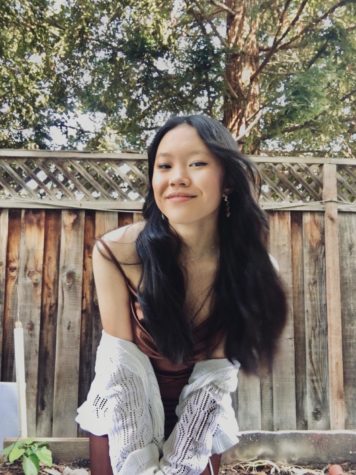 Kara Tran, Editor-In-Chief
Kara Tran is a senior and is one of the Editor-in-Chiefs of the Dublin Shield. She has been writing for the Shield for four years now, and previously was...