Breaking News: Student Cell Phones Targeted
   On Wednesday May 15, a student at DHS went to her car, that was parked on Brighton, by herself. Two African American women in their late or early 30's in a white beat up car approached her.
   Their story: "My phone went dead, I need to call my child." According to DHS Assistant Principal Mrs. Theresa Rodgers, the names of the children vary.
   The DHS student that wanted to help got out her cell phone and dialed the number. As she was dialing, the women approached her and took it out of her hand and drove off.
   On Friday May 17, similar incidents happened. After school, the two women were in a gold Mercedes. A senior at Dublin High was met by the women at the bus stop on the corner of Brighton and Village Parkway. They gave the same story, except this time they didn't get the phone because the teenager said no.
   "I heard about the rumor and thought it wasn't true," said Senior Sophia Munoz.
   She started dialing the number but realized what was occurring and said, "sorry I have to leave."
   The women then drove off without a word.
   "I didn't believe the rumor until I got home and read the email," said Munoz. "I then contacted Ms. Bryne and told her about the incident."
   Later, one male student was walking on Village Parkway and the women pulled over and asked to borrow his phone. They were in the same car except the only difference was they showed him the phone number they wanted him to dial on the phone itself, which confused him and he denied giving it to them to borrow and then the women left the scene.
   If these women are seen around town students and community members have been asked to contact the authorities and school officials immediately.
About the Contributor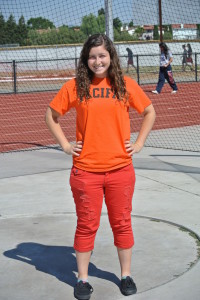 Michelle Goldstein, Copy Editor for Entertainment and Sports
Hey everybody, name is Michelle Goldstein and I am a senior in high school. What I like most about Journalism is being a part of a great team that distributes...