Projecting the Future of Marvel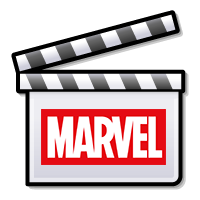 It's clear that Marvel is an absolute giant in the film industry, and right now it's bigger than ever. With 25 movies out and several more lined up, financial success is not a concern. 
In 2019, Avengers: Endgame became the second-highest grossing movie of all time, and all of Marvel's other movies have also been box-office hits. They've also been well-received by critics and audiences alike—all of the movies in the MCU so far are certified fresh on Rotten Tomatoes.
So, What's Up With Marvel Right Now?
Avengers: Endgame was the end of an era, but Marvel's next phase has already begun pushing the envelope. 
Marvel Reimagined: Disney+
The MCU expanded to a new medium this year — streaming television — specifically, Disney+. Here's a couple of the standout mini-series!
1) Its first show WandaVision was an instant success on all fronts. The chemistry between Elizabeth Olsen's Wanda and Paul Bettany's Vision was incredible to see, and the decade-jumping sitcom format kept things fresh and fun. Most importantly, the audience got to see a side of Marvel that they'd never seen before. The critics were blown away as well, and WandaVision snagged 23 Emmy nominations and 5 wins this year. All well-deserved.
2) Following soon after, The Falcon and the Winter Soldier gave viewers an intimate look into the grudging friendship between—well, Falcon and the Winter Soldier. The show followed the journey of Sam Wilson's struggle with Captain America's legacy and Bucky Barnes' journey to overcome the intense self-loathing and grief that accompany his memories of his past as the Winter Soldier. The show explored important themes like patriotism, self-discovery, racism, and friendship. It was a very satisfying watch (especially for Bucky fans like myself).
3) Lastly, Loki was undoubtedly a standout. The series explores Loki's character with an unforeseen depth. We learn about Loki's motivations, fears, the good, the bad, the ridiculous. All accompanied with a beautiful score, stunning visuals, and Tom Hiddleston's insane charisma. So far, Loki has had the biggest implications for the overall MCU. Its introduction of the multiverse is going to be a major theme in many upcoming projects, such as the new Spider-Man and Doctor Strange movies. In addition, Loki is the only Marvel show so far that has been renewed for a second season.
Films: New, Old, and Everything in Between
Next, audiences were treated to their first MCU film release in more than two years—Black Widow. The film set the record for the biggest opening weekend during the pandemic. Content-wise, what Black Widow somewhat lacked in soul it made up for in action. I enjoyed how it showcased Marvel's grittier side. My personal favorite was Yelena Belova (Natasha Romanoff's sister). Her childish innocence and humor was a major highlight for me.
And most recently, Shang-Chi and the Legend of the Ten Rings was released last Friday, on September 3 (*Segue into a quick SPOILER-FREE review*). In addition to being a monumental step forward in Asian-American representation, the movie gave us San Francisco views and beautiful mythology. The fight choreography was also unreal—unique, elegant, and breathtaking. The best action in any Marvel movie yet, by far.
Marvel often gets some flak for its often formulaic-seeming origin stories, but Shang-Chi brought an extraordinary freshness to the MCU. Simu's physicality and charm along with Awkwafina's comic relief were fantastic, as expected.  However, Tony Leung's Wenwu (Shang-Chi's father, head of the Ten Rings Organization, and the big bad of the movie) was the most memorable character. His expressive eyes and nuanced character made for a strong onscreen presence.
What elevated the movie even further was its phenomenal soundtrack. The music that accompanied some of the action scenes sounded absolutely electrifying in the theater, and I just had to listen to the official Shang-Chi album as soon as I got home (10/10 would recommend it). Finally, the post-credit scenes are sure to make audiences feel excited about what's to come in the MCU. Overall, I have nothing but praise for this movie. I highly recommend everyone to watch it, and remember to stay safe!
Phew, that was a lot. What's next?
Marvel has a jam-packed roster for the next few years. Here's a quick rundown of upcoming projects, and my thoughts:
Eternals – November 5, 2021
From what I saw in the trailer,

Eternals

has a very distinct directorial style and cinematography, and it stands out from Marvel's usual offerings. The clips look ethereal in every sense, and the diversity of the cast is promising as well.
Hawkeye – November 24, 2021
Hailee Steinfield will be joining Jeremy Renner for the

Hawkeye

TV series. The show's connection to

Black Widow

's post-credit scene makes me doubly excited for its release. 
Ms. Marvel – Late 2021
The series will follow Pakistani-American teenager Kamala Khan's journey as a superhero in Jersey City. It's great to hear about South Asian representation and the addition of a younger hero to the mix.
Spider-Man: No Way Home – December 17, 2021
This highly anticipated movie is going to be the third next installation of Marvel's

Spider-Man

movie series. The first trailer dropped in August, and it broke the all-time 24-hour viewership record on Youtube.

Rumor has it that we'll also see Tobey Maguire and Andrew Garfield as Spider-Man, due to the multiverse theme in this movie. 

(Also, Tom Holland and Zendaya being together in real life somehow makes it all better).
Doctor Strange in the Multiverse of Madness – March 25, 2022
Wanda and Loki are supposed to appear in the movie, moving the overarching plot for Phase 4 forward.
Thor: Love and Thunder – May 6, 2022
The title of this film, as well as Taika Watiti's reprisal of his role as director, suggest that the movie is going the goofy route like

Thor: Ragnarok

did. Love it!
Black Panther: Wakanda Forever – July 8, 2022
RIP Chadwick. I hope this film pays homage to him in some way.
The Marvels – November 11, 2022
Ms. Marvel and Captain Marvel will be coming together in this movie! Should be interesting.
Moon Knight – 2022
Moon Knight

will be Marvel's take on more supernatural themes apparently—prophetic visions, increased strength during full moons, and other unique powers will likely be explored.
She-Hulk – 2022
A cousin of Bruce Banner, She-Hulk has almost exactly the same powers but a totally different story.
Secret Invasion – 2022
Secret Invasion

will revolve around Nick Fury and the Skrulls, a storyline that was partially explored in Captain Marvel.
The Guardians of the Galaxy Holiday Special – December 2022
This is going to be wild. That's all I have to say for now.
Ant-Man and the Wasp: Quantumania – February 17, 2023
This movie will dive further into the multiversal insanity that is Phase 4, joining other features like Loki.
Guardians of the Galaxy Vol.3 – May 5, 2023
I have a huge soft spot for this ragtag space crew, so this should be good.
Fantastic 4 – TBA
Marvel is finally making a Fantastic Four movie in the MCU canon!! Can't wait.
Iron Heart – TBA
Super-genius Riri Williams will embark on a hero's journey after designing a suit similar to Iron Man's.
Armor Wars 
James "Rhodey" Rhodes is the only confirmed character so far.
Untitled Wakanda Series – TBA
All details are under wraps for now, but I'm pumped nevertheless.
I am Groot – TBA
Giving the people what they want!
Loki (Season Two) – TBA
I am still not over the ending of the first season.
As I compiled this list, I was once again reminded of the sheer scale and scope of the MCU today. Audiences have seen very little of what's to come in this phase, and there is so much going on already. It's also incredibly exciting to see Marvel making such fresh, ambitious projects and pushing for greater diversity. The next few years are going to be good—get hyped!
About the Contributor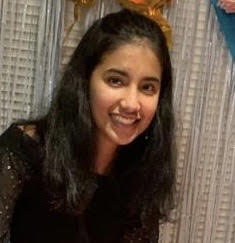 Kashika Sharma, Editor-in-Chief
Kashika Sharma is a DHS junior and this year's Opinion Editor. In addition to Dublin Shield, she is involved in HOSA, CSF, Science Olympiad, and other...