2018's Year in Books
Dear DHS book-lovers,
2018 was an amazing year in books and here's why.
To say 2018 had quite a year in regards to novels would be an understatement. To say it emphasized the continuous shift towards diverse representation in literature would be approaching a much more accurate stance. This was incredibly evident as more and more characters maintained different ethnicities throughout the world, covered a wide range of sexualities, and struggled with issues today's society could honestly connect with. I, for one, count myself infinitely fortunate to be living in a generation where novels of all subjects are within my reach, allowing me to acknowledge and empathize with the world around me.
If you understood the bolded reference above, then congrats! If not, here's the spiel. Dear Evan Hansen, a Tony-Award winning musical that took San Francisco audiences by a whirlwind, was written into a novel adaptation published in mid-October of 2018. The end result was a New York Times bestseller that was at once conflicting, heart-wrenching, and insightful. It tackled difficult issues such as mental illness and suicide, placing a protagonist who struggled with crippling anxiety in center stage. The portrayal of Evan's constant inner conflict was incredibly on-point, and, while from afar his actions may have appeared sickening, readers couldn't help but empathize with his endearment and honesty. His struggles forced the question: should someone who's finally been given the chance to belong give it all up if they're doing it for all of the wrong reasons?
Becky Albertalli has long since marked her place as one of Young Adult's most beloved authors ever since the publication of Simon vs. the Homosapien Agenda, and certainly showed no sign of slowing down. 2018 witnessed the publication of two of her latest novels: Leah on the Offbeat, which revived characters from her bestselling debut, and What If It's Us, her highly-anticipated novel co-written with YA author Adam Silvera. Leah on the Offbeat returned to the much beloved world of Creekwood High — however, this time, rather than focusing on Simon, the protagonist of the novel was his close friend Leah and her struggle to balance the inconsistent variables of high school. What If It's Us, on the other hand, placed center stage, two young teenagers, as they meet-cute in a New York post office and try to determine whether or not their relationship is worth pursuing. Both were nominated for 2018's Goodreads Choice Awards Young Adult Fiction, and while Leah on the Offbeat ended up taking the prize home, What if it's Us came in a close third. Nonetheless, both were superior examples of Abertalli's mastery of playing with fans' hearts. While most of her stories are majorly cliche, they incorporate just the right amount of fandom references to make up for it, and quirky characters readers cannot help but melt for. Especially in a society where the media seems to only broadcast tragedies, it doesn't hurt to have a few meet-cute novels to brighten your day. Albertalli's novels remind us that there are people in this world who understand and appreciate us for who we are. But what's more, her novels remind us that waiting for them makes it all the more worth it once we find them.
Scythe, the first novel in Neal Shusterman's best-selling series Arc of a Scythe, was published in 2016. Two years following its raging success, Thunderhead was released — and created an even more massive uproar. It's hard to describe Thunderhead without spoiling any information from the first book (see "Scythe: Another Dystopian Novel, But This Time With Purpose", by Riya Chopra), and even more difficult to comprehend the ending that left the entire fandom in a complete upheaval. However, it's simple enough to say: read this book, although beware the addiction. The ending though. Seriously.  
While originally published in early 2017, The Hate U Give maintained its remarkable momentum all throughout 2018. A three-time winner of the Goodreads Choice Awards, as well as numerous other prestigious honors, The Hate U Give's success was continued with its film adaptation released on October 5th, 2018. However, no matter what awards are garnered, the novel's most important aspects lie in its powerful protagonist, and her message for the world. The plot centers around an African-American girl whose friend was abruptly shot and killed by a police officer, and the catastrophic aftermath that follows as well as her struggle to break her silence. Therefore, the novel simply burst with messages regarding racial equality and police brutality. Messages about societal flaws and the pressure once that society turns its full attention towards you. Messages about taking that opportunity and speaking up for what you know is right. No matter how frightening. For you. For society. For everybody.
Overall, 2018 had a remarkable year in books. It represented authors' continuous determination to tackle controversial issues that impact our society on a daily basis. However, their efforts would be naught were readers to simply ignore their projects — therefore, it's incredibly important for you, as students and world-changers, to pick up their novels and immerse yourselves in the world they've created. At the end of the day, that, in itself, is an action with infinite potential.
About the Contributor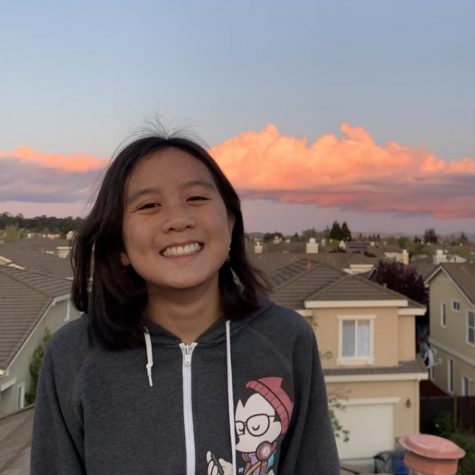 Danielle Tran, Editor-in-Chief
Danielle Tran is a senior at Dublin High and one of this year's Editors-in-Chief. She holds a deeply-rooted passion for writing, and has dreamt of becoming...