The Scorch Trials: Review
Wes Ball, director of Maze Runner: The Scorch Trials, manages to hit yet another home run with his action-packed sequel to The Maze Runner, one of many dystopian young-adult book franchises to hit the screen in recent years. Of course, the movie loses some of the complexity of the elements in the novel itself, something common of book-to-screen adaptations. However, when not compared to the book, The Scorch Trials hits it out of the park with its storyline and unique twists on traditional movie components.
The Scorch Trials picks up right where the first movie leaves off, with Thomas (Dylan O'Brien) leading his group of Gladers to what they believe to be safety. However, their battle with WCKD, a government group pushing the kids to questionable limits to cure a worldwide epidemic, is far from over. Janson (Aidan Gillen), who is placed in charge of the group rescued by a military force in a helicopter, can't help but seem suspicious and untrustworthy. Soon, Thomas meets Aris (Jacob Lofland) at their new home in yet another enclosed facility; once more, Thomas is informed that everything is not what it seems to be. Faster than you can say, "WHY ISN'T DYLAN O'BRIEN SHIRTLESS YET," the gang is on the run from WCKD again, searching for a rebel army known as the Right Arm, through the ruins of an old city and a desert wasteland known as the Scorch.
What makes the movie interesting to watch is its combination of inventive action scenes – the intensity in The Scorch Trials comes from much more than just a few fistfights. From getting trapped in a sideways, uprooted skyscraper to setting off an intricate system to blow up a warehouse infested with the enemy is just the beginnings of scenes that will have you at the edge of your seat and your eyes peeled.
On another note, the movie keeps it a little bit classic with a few well-placed jump scares. Cranks, the diseased zombie-like people who prowl the Scorch, are sure to have you fly out of your seat once or twice through the movie with their surprise attacks. The plot also has difficult choices thrown at the three main leaders of the group: Thomas, Minho (Ki Hong Lee), and Newt (Thomas Brodie-Sangster).
The Scorch Trials boasts a talented cast, fantastic settings, and a plot that will take you on a wild ride. The ending of this one will leave you grabbing for premiere tickets for The Death Cure, the third installment in the series set to come out February 2017.
About the Contributor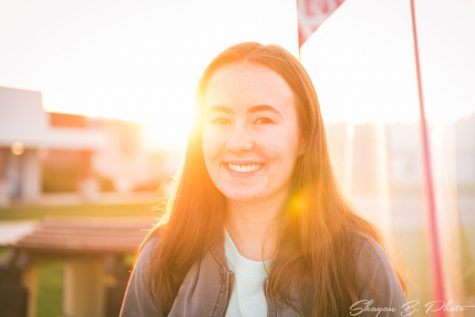 Eugenia Gavrilova, Managing Editor
Eugenia is a senior and the Managing Editor for the Dublin Shield. She absolutely loves anything to do with music, whether it's constantly tweeting...