How Covid Affected Our Holiday Traveling
With Omicron, a new variant of COVID-19, surging across the globe, traveling is becoming more and more limited. COVID has prevented millions of people from traveling to see their loved ones and friends for the past two years, but hopes were lifted this year, seeing that the world was starting to become normal once more. Alas, the COVID variant Omicron didn't hold back, seeing how harsh the consequences were.
"The nationwide spike in Omicron cases this week has had a direct impact on our flight crews and the people who run our operation," said a United memo acquired by CNN.
Omicron has only increased staff shortages, including the crew staff on airlines and flights, which has held back tons of people who had plans to travel during the holidays, whether for enjoyment or visiting family or friends. More than 6,000 flights were canceled on Christmas Eve, Christmas, and even the day after, as airlines were struggling to keep up and prevent people from being stranded. Cancellations and delays of flights blocked people from enjoying their holiday, forcing them to make unfavorable alternate plans. 
As for international flights, European airlines also canceled many flights due to a drastic increase in the number of COVID cases. According to CNN, "German airline Lufthansa said it will cancel 10% of its winter flight schedule". Lufthansa CEO Frankfurter Sonntagszeitung also explained that due to a sudden drop in bookings of flights, about 33,000 flights dating from the middle of January to February in 2022 of their winter flight schedule will be cancelled. 
With holiday traveling still occurring, the surge of new COVID cases will continue to rise, so it's more important than ever to keep up with the guidelines on mask-wearing and becoming vaccinated. If you have traveled, taking a COVID test is recommended to ensure your and other people's safety. Since COVID cases are expected to increase, please make sure to get vaccinated if you haven't yet and wear a mask to ensure that you stay healthy. 
For more information, the CDC has posted more about this on their website, https://www.cdc.gov/. 
About the Contributor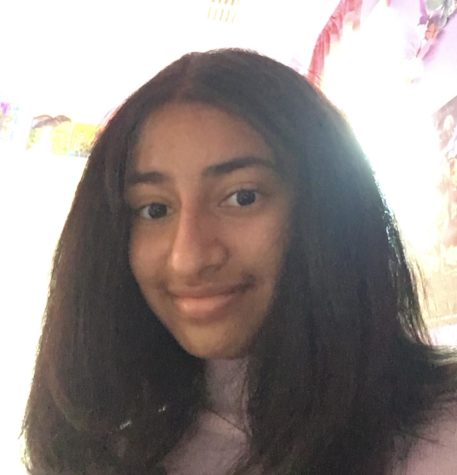 Ananya Mahadi, Staff Writer
Ananya Mahadi is a freshman at Dublin High School. She developed an interest in writing after getting motivation from her amazing 5th grade english teacher....