Ongoing Issue of School Traffic Causes Controversy
With the overwhelming influx of 3400+ students attending Dublin High for the 2021-2022 school year, traffic has become a pressing and troublesome issue for parents, students, and staff alike. 
As early as 8 am on school days, it is common to see long strings of cars on Village Parkway and Brighton Drive, the roads adjacent to the school. During the half-hour before the first period of the day, traffic usually moves exceptionally slowly, leaving drivers impatient and anxious as to whether or not they can arrive at school on time. During the first week of school, several announcements that students would be late due to traffic have been made. Both students getting to school by car and bus have experienced missing some of their lesson time because of congested traffic.
To avoid getting stuck in rush hour traffic, some students start their commute to school early in the morning. When asked how she combats school traffic daily, Dana Hernandez, a junior who drives to school with her younger sister, replied, 
"I like to leave my house around 45 minutes to an hour before school starts to avoid getting stuck in the traffic. And even though there's some extra time before class, at least I'm not late".
Other students carpool with their classmates to minimize the hassle of getting someone to drive them. Srinithi Kannan, a junior, said, 
"I carpool with my friend and our parents take turns to drive us to school. It saves our parents from having to drive each of us to school every day. It's also more fun coming to school together with a friend and overall, it's more environmentally friendly".  
Thankfully, the school has taken some measures to tackle the ongoing traffic problem. Ms. Byrne, the school principal, has mandated that the first two entrances to the parking lot will be closed until 30 minutes after school, which allows for student drivers and staff to leave first and decrease back ups. Those picking up students are encouraged to enter through the parking lot's third entrance and follow a designated route to minimize backup traffic and allow buses to leave punctually.
Although some action has been taken to reduce it, school traffic continues to be a problematic issue, and drivers often find themselves stuck on the road for long periods right before and after school. Hopefully, the school leaders will continue to find resolutions to this problem to improve traffic efficiency and prevent students from arriving at school late.
About the Contributors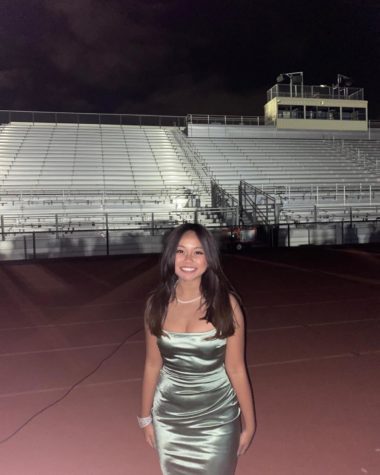 Pia Maurice Dihayco, News Editor
Pia is currently a senior at Dublin High and has been a proud member of the Shield since her Freshman year. She first ignited her passion for writing after...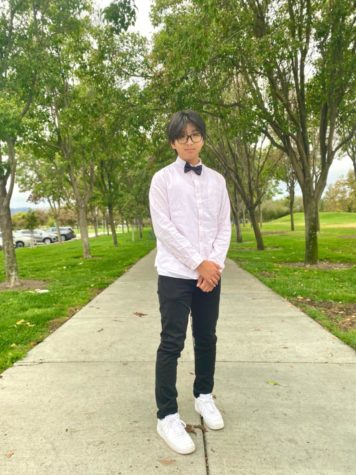 Brian Chang, Staff Writer
Brian Chang is currently a junior at Dublin High who enjoys journalism. In his free time, Brian loves exercising and playing sports with friends. Basketball...