Looking forward to 2021 and the future
As the second semester of school swings into action, the year 2020 seems to be the past that can never be forgotten. From wildfires plaguing the West Coast and Australia, to Kobe Bryant's death, along with the deadly COVID-19 pandemic, 2020 affected the entire world in many different, unforgettable ways. However, the nation must move forward and look towards the future in 2021. Here are some of the plans 2021 has in store for the community.
California has been one of the hardest-hit states from COVID-19 since its arrival to the States. With various orders from the state government to shelter-in-place and to close many industries to contain the virus, Assemblymember Bauer-Kahan from the 16th California Assembly District stated, "we owe it to each other to follow the guidance from our public health officials to stay home, keep our distance, wear our masks, and wash our hands." While plans are uncertain for California, Bauer-Kahan believes that "once people are vaccinated, we will be able to start moving towards normalcy and recovery" and "are working to bring relief to California." As vaccinations begin to happen across the country, information can be found at https://covid19.ca.gov/vaccines with the first stage(1A) going to healthcare workers and long-term care facilities and the last step (1C) for individuals in the 16-64 age category. 
One of the many changes that California has gone through is the transition from regular, in-person schooling to a virtual based environment. With the governor recently announcing a $2 billion funding for school safety and a reduction in costs for COVID-19 tests, it can be assumed that DHS will soon reopen. However, Principal Byrne of DHS acknowledged, "Because we remain in purple, we will not be allowed to open at this time. The district plans phases in reopening with the elementary schools first." While there is no hard date confirmed when that process might start, it's encouraging to see plans already set in place. Principal Byrne continued to state, "At DHS we have been in the process of setting up classrooms, posting signage, and establishing protocols for safety," and encouraged students to "pay attention to your sleep, eating habits, and exercise." It might be hard to focus on the future, especially when it seems so uncertain, but remember that everyone is in this together and will continue to support each other.
Sports in DHS has been a significant discussion among students and teachers alike. The rivalry between Dublin High and DVHS has thrived through the common catchphrase #BEATDV. Hopefully, that phrase will be used more often as sports begin to pick up again in the spring. There are individual sports given the green light to play again, depending on the severity of COVID-19 cases in Alameda county. Mr. Sbranti, athletic director of DHS, states that if Alameda County remains in the purple tier, sports that are allowed include "Golf, Tennis, Cross Country, Track and Field, Swimming/Diving" with prioritization given to spring sports due to the shortened season in the 2019-2020 school year. If Alameda County were to drop down to the red tier, baseball, softball, and girls lacrosse would be allowed in the mix as well. A reminder to all aspiring athletes that academic eligibility will be unchanged and will continue to require a G.P.A of 2.0 or higher, in order to remain on track for graduation.
The abundance of plans for 2021 shows the continuous effort of communities to recover and return to normal. 2020 might have been a hard, difficult year, but the lessons that the community learned are important and eye-opening. With this in mind, continue to stay focused and determined as the second semester starts. Stay fly, Dublin High!
About the Writer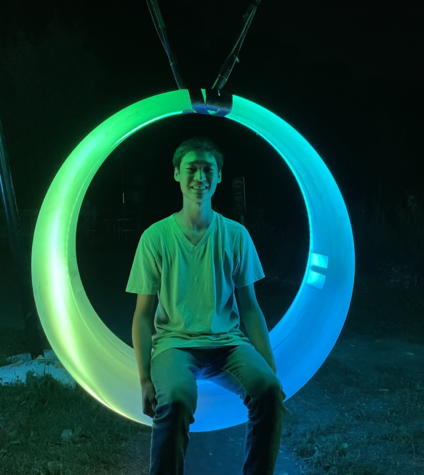 Alexander Suen, Staff Writer



Alexander Suen is a junior at Dublin High School. He enjoys writing about various topics that are popular and relevant. In his free time, he likes...