Rare Neowise comet lights up the night sky.
The ongoing pandemic around the world has forced many people to seek safety by sheltering in place. Many people have not left the house since March except for essential errands like grocery shopping. Adults and kids alike have been forced to work from home. 
But this week, sheltered humans are stepping out into their backyards and are turning their heads to the sky trying to catch a glimpse of a comet. Nicknamed Neowise, it was spotted in early March by NASA Telescopes and is said to be visible to the naked eye. 
This comet can be seen Northwest near the Big Dipper constellation during sunset between July 15th and July 22nd   -reaching its full brightness on the final day. Such comets come very few and far between. The last comet visible to the naked eye was Comet Hale – Bopp in 1997. Most comets require specialized technology like telescopes to view, but Neowise is unique. 
What makes this comet particularly historic is, according to NASA, this comet is not scheduled to return for another 6,800 years. In the Bay Area the best place to look at the comets is in the mountains, where light pollution does not dilute the night sky. A diluted night sky makes it difficult to spot stars and comets. Think about it – when was the last time you looked up and you saw stars? 
The best time to catch a glimpse  is between 9:00 pm and 10:00 pm. Take a blanket, some popcorn, and bring a light jacket to go see this historic flash of light. The comet will be at it's best until July 22nd 2020.
About the Contributor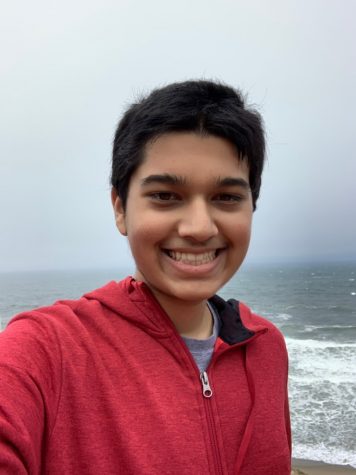 Pratham Dalal, Social Media Manager



Pratham Dalal is this year's Social Media Manager. This is his 1st year as the Social Media Manager and 2nd year writing for the Shield. He enjoys...