Lawsuit Brought Against TVROP Names Former DUSD Superintendent Dr. Leslie Boozer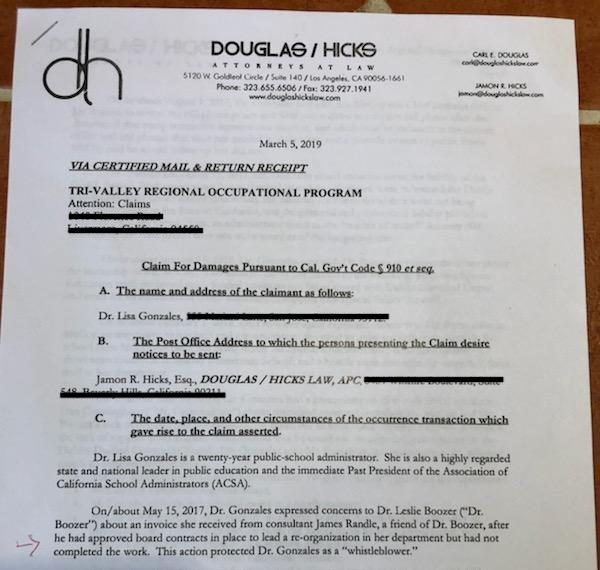 On or around March 20th, several teachers found a document on their car or windshields. The document was a copy of an attention of claims delivered to the Tri-Valley Regional Occupational Program (TVROP) detailing a lawsuit being brought against them by James R. Hicks, Esquire of Douglas/Hicks Law on behalf of Dr. Lisa Gonzales. The document identifies Dr. Gonzales as a highly regarded public schools administrator with 20 years of experience. On October 10th, 2018, Dr. Gonzales was terminated from her position as Assistant Superintendent of Educational Services. Though the Dublin Shield was unable to find any public comments from the district, board members, or TVROP addressing these claims, we received a copy of this document from a faculty member.
In the document, Dr. Gonzales cites numerous instances of discrimination, retaliation, and a hostile environment created by her employers before and during the investigation as encouraging her to pursue legal action under Title VII of the Civil Rights Act. Based on these experiences, the document states that Dr. Gonzales is bringing or intends to bring claims against the district, including former superintendent Dr. Leslie Boozer who resigned shortly before Spring Break, and other board members on the basis that they violated federal and state law in the process of her termination. The document also addresses Dr. Gonzales' belief that negligent training from the District and City of Dublin can be attributed blame for her experiences with the aforementioned individuals.
The Dublin Shield will post any updates to substantiate these claims and to Dr.Gonzales' lawsuit as they come to our attention.
About the Contributor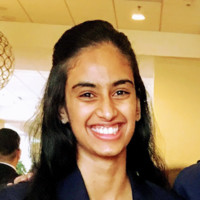 Kaushikee Nayudu, Editor-in-Chief
Kaushikee Nayudu is a senior at Dublin High and the Editor-in-Chief for the Dublin Shield where she enjoys writing articles covering a diverse range of...