DHS Enjoys The Spring (and Potentially Final) Carnival!
May 4th, 2018, was a rather exciting day for Dublin High. Not only was it the conclusion to the traditional Greek Week, it was also the final All-Out Gael Force of the year. However, the reason most students had this date marked on their calendar was because of the highly-anticipated Spring Carnival. While this event had originally been planned as the Homecoming Carnival, it was canceled due to poor air quality, and instead rescheduled as an exciting addition to Greek Week! The Spring Carnival incorporated an immense amount of concession stands run by clubs here at Dublin High, as well as inflatable obstacle courses, and live performances from DHS students. With so many activities, and even more food options to indulge in, the carnival undoubtedly provided attendees an evening to enjoy!
About the carnival, Ms. Kelly Beck, the leadership teacher and event organizer, explained, "The only difference between the Homecoming carnival and this one is that there is no football game… instead, we have a baseball game during the carnival on the varsity baseball field and Girls LAX senior night in the stadium at 7 pm! There will still be booths, inflatables, music, and more like the Homecoming carnival!"
However, there were circulating rumors claiming that this carnival was, in fact, the last one. This was received with much disapproval from the student body. Freshman Carys Kuo, stated, "I'm a little disappointed that I won't be able to attend future carnivals in my high school experience." When Ms. Beck was questioned, she maintained a vague stance regarding the topic, implying that, "[t]his very well could be the last carnival at DHS," and students should take advantage by, "mak[ing] this one the best and highest attended one ever!!"
Take advantage they did. For her first (and potentially last) experience, freshman, Aleena Zaheer "liked that the carnival had bouncy houses so it was pretty good for families, not just DHS students." Anjali Srinivasan, another freshman, stated that her favorite part was the, "-live music because it brought everyone together in one area and they were dancing with one another and having a great time."  
Of course, campus clubs also took advantage of the carnival, using appetizing snacks as means of advertisement for their clubs. Junior Joey Kao, a board member of the Art Club, recalled how the carnival was always "one of the highlights of the year" that allowed them to "raise a lot of money to use on activities." With options varying from boba to frozen yogurt and even cotton candy, students found themselves barely able to resist. Granted, a little indulgence never hurt when it came to supporting some DHS's most hardworking organizations! However, the clubs also displayed an impressive array of games for students to participate in. The PATCH Club advertised a mini golf station, while the Art Club offered caricature drawings, and the Robotics Club proudly displayed one of their inventions. With so many options, there was no shortage of fun for DHS students.
Overall, it was a fairly universal opinion that the Spring Carnival provided students an enjoyable experience, especially with it potentially being the last one. However, students definitely hope this isn't so, looking forward to many future memories they could make. As one of DHS's most popular traditions, the last thing students would want is for it to be taken off the calendar.
About the Contributors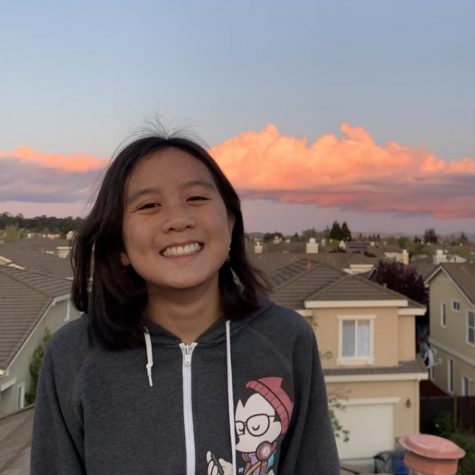 Danielle Tran, Editor-in-Chief
Danielle Tran is a senior at Dublin High and one of this year's Editors-in-Chief. She holds a deeply-rooted passion for writing, and has dreamt of becoming...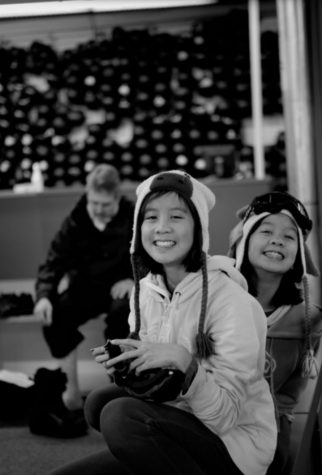 Mandy Tran, Staff Writer
Hi! My name is Mandy Tran. I am currently a sophomore at Dublin High School and I am super excited to be a part of the Dublin Shield. My favorite food...