St. Patrick's Day: A Celebration of Our City's Cultural Heritage
On Saturday, March 17, our city celebrated Saint Patrick's Day, a day very dear to Dublin. Main festivities of the holiday included the Dublin Sister City Green & White Gala, sponsored by the at the Shannon Community Center, a joyous night of drinking, laughing, and dancing with guests from Bray, Ireland, Dublin's sister city on Friday, March 16th. On Saturday, the morning started off with the annual Firefighters Pancake Breakfast. Pancakes were five dollars each, with proceeds all going towards Local 55's charitable efforts. Talk about eating for a good cause! Immediately following that is the Dublin Lions Club Parade, where you can witness performances from group such as Dublin High School's band and cheerleading team. For both the non-runners and runners out there, the Shamrock 5K Fun Run & Walk was a fun way to hang out with friends and family while celebrating the family. Participants got commemorative t-shirts, as well as refreshments after the run was over.
Perhaps the most frequented of all the holiday events was the St. Patrick's Day Festival. Open both Saturday and Sunday and held at the Dublin Civic Center, activities suited for people of all ages and interests were available. Three stages of Irish Music and Dance plus live music could be found in the Irish Tea Cottage, where one could relax and enjoy their tea poured by festival volunteers.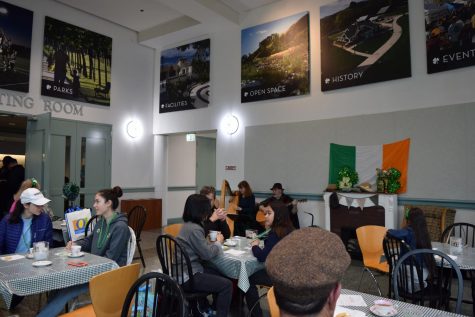 All across the festival were booths filled with a variety of foods, from Irish classics to international and carnival favorites. For the shopper, there were over 250 booths featuring an Irish Marketplace with unique Celtic wares, as well as an assortment of handmade crafts for all tastes.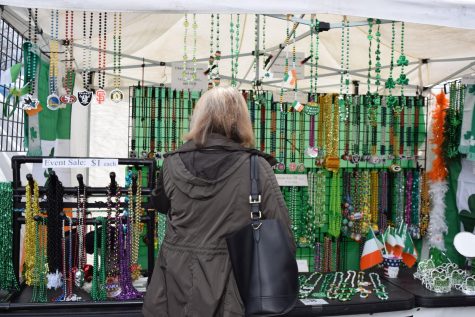 The carnival at the festival was also perfect for families. Including rides and games for all ages, festival goers participate in activities such as throwing darts and riding the Ferris Wheel.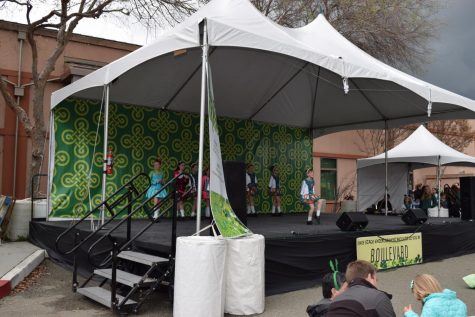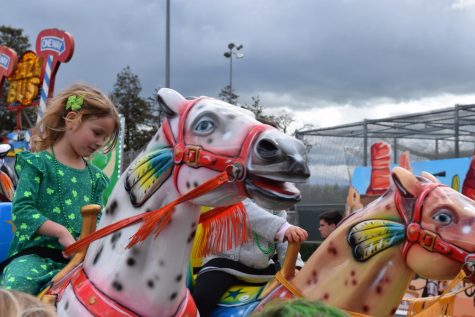 As evident from the city name, Dublin, California's heritage is heavily entrenched in Irish culture. Dublin's rich history dates back to 1772, when Pedro Fages led an expedition through the Amador Valley, discovering Dublin along the way. Building began in the area in 1835, led by Jose Maria Amador. He built several adobe buildings for his Indian workers to make products for use on his ranch. In 1850, Michael Murray and Jeremiah Fallon immigrated to the area and purchased land from Jose Amador to build homes for their families.
It wasn't until approximately 1835 when building began in the area. Jose Maria Amador had been paid in land for his years of service as a Mexican soldier and as administrator of Mission San Jose. He received a land grant of 16,517 acres in the Amador-Livermore Valley. He built several adobe homes and many small buildings that were used as shops where his Indian workers made soap, blankets, shoes, and farm tools for use on his ranch.

In 1850, Michael Murray and Jeremiah Fallon came to this area from Ireland. They purchased 1,000 acres of land from Jose Amador and built homes for their families. The area began to grow as many settled in the area. In 1853, Alameda County was created, with both Murray and Fallon serving on its County Board of Supervisors. Since then, Dublin has steadily grown into the city we know and love today.
In a fun celebration of both the holiday and our city's culture, residents from all around the Alameda County come and participate in Dublin's Saint Patrick's Day activities. Perfect for people of all ages groups and backgrounds, the Festival consists of a variety of events bound to interest everyone. If you missed it this year, mark your calendar for next year's Saint Patrick Day for another fun weekend!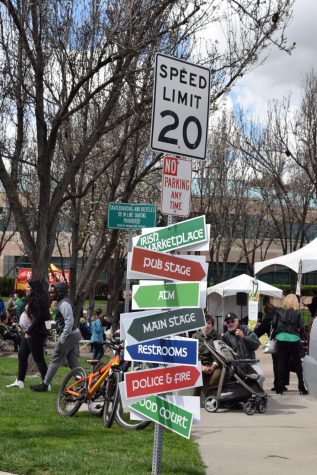 About the Contributor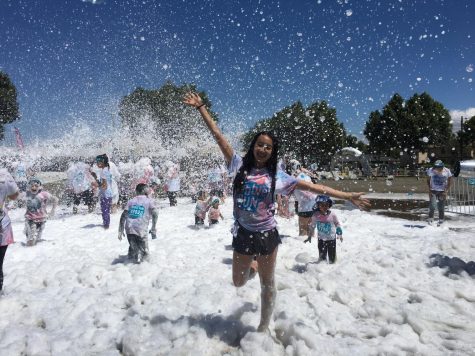 Audrey Kang, Social Media Manager
A  junior, Audrey Kang enjoys dancing, reading, and baking in her free time. In addition to the Dublin Shield, Audrey is involved with Key Club, CSF,...