Football Season Has Officially Begun
He shoots, he scores! Oh wait, that's the wrong sport. If you missed the first varsity football game on Friday September 29th, you have arrived at the right website for the information. This game started off like any other, with the football team entering the Dublin High field amongst the band playing the Star Spangled Banner. And before you know it, the Gaels won the coin toss and the game has started. The bleachers were decked with gael spirit and friends of all grades, supporting their school's boys football team. Throughout all of the touchdowns, kickoffs, and tackling, leadership hyped up the roaring crowd through cheers in order to show appreciation and whole hearted support for the team's success. The cheerleaders, wearing red, white, and blue, also led the crowd in some cheers of their own. The band on the other hand was also adding to the excitement, playing old favorites such as Can't Hold us by Macklemore and Starships by Nicki Minaj during the timeouts. The band also started engaging in interesting activities that ,at one point, led to doing 25 pushups. On another note, our school mascot, Grady The Gael, did make an appearance in the game which made the experience all the more fun. As the game approached half time, the cheerleaders had some phenomenal performances,  including impressive stunts such as girls being thrown in the air. Smiles were miles high on the faces of people in the crowd until Jersey # 70, Ulices Garcia, had a treacherous fall. A once dynamic crowd transitioned into a tranquilized one. Nobody lost hope while the Gaels were waiting patiently to see if the injured player was alright. In the end though, Garcia was alright and the game continued with even more cheering and spirit. Dublin High won 32 to nothing against Dougherty Valley High School. All in all, this is a defining moment in our high school year and is the definition of what sports should be about- bringing people together and creating new friendships. Hope to see you all at the next game!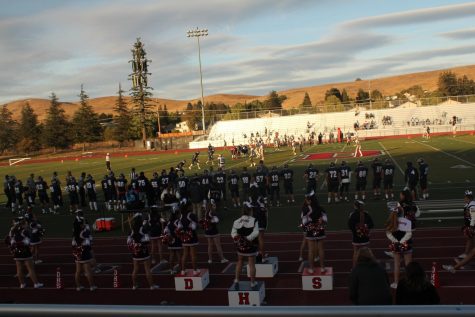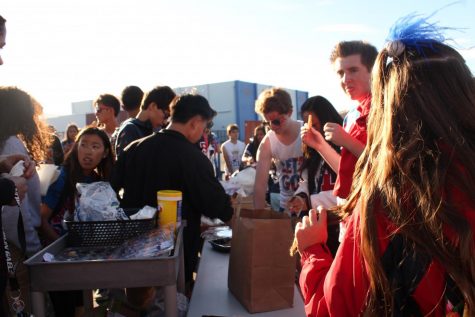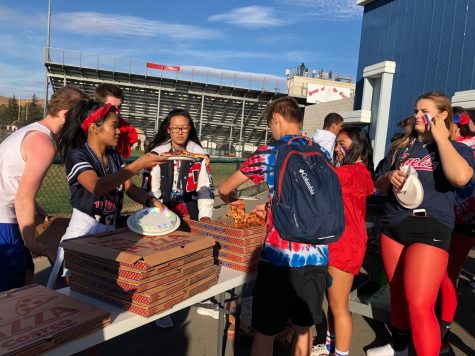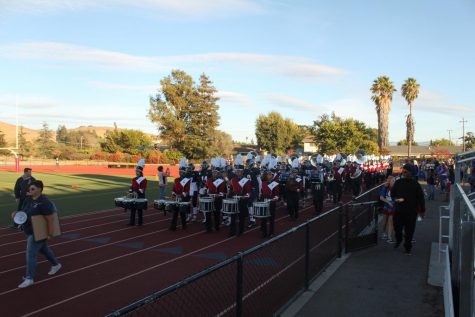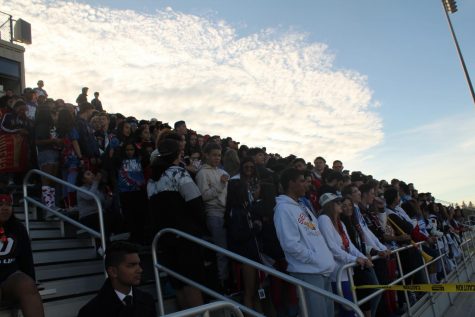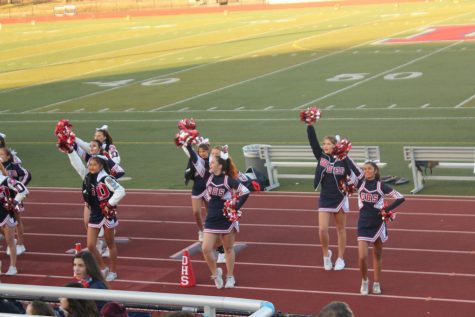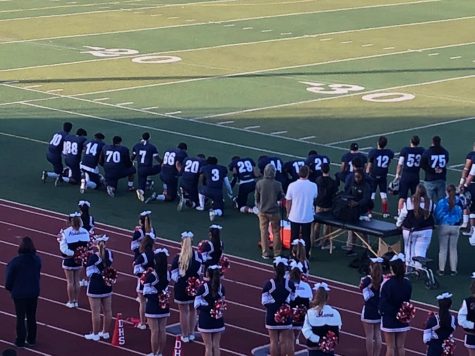 About the Photographer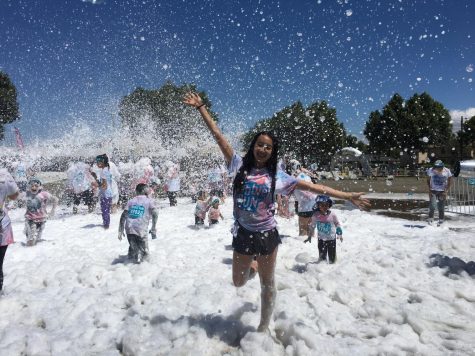 Audrey Kang, Social Media Manager
A  junior, Audrey Kang enjoys dancing, reading, and baking in her free time. In addition to the Dublin Shield, Audrey is involved with Key Club, CSF,...