Sports Survey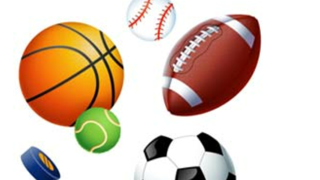 What extracurricular activity do our students here at Dublin high like to go see the most? The response from our students was football, basketball and soccer. There are many reasons why students don't attend the games; however, price is one of the main ones making certain events easier to go to than others.
"Its hard to get into the football game because you pay four dollars to get in, then if you purchased  food or snacks you have spent an additional 10 dollars," stated Michelle Marenco a Junior here at Dublin.
"At least at the basketball game the prices there seem cheaper and you're not freezing like you are during the football game," said Marenco another reason people go to the game is for the physical contact on the field. "All of my friends cheer when we hear the pads hit the opposing person.
Basketball, on the other hand has less contact, but is still intense because the games can be high scoring with lots of surprise tricks and plays.
"One of my favorite plays we do on the court is [when] another player fakes to go for the three pointer then passes it to me and I'm wide open for the lay up," Silas Jackson a Junior on the Dublin High Basketball team.
Unlike football, some fans feel more of a need to wear their school gear.
"A lot more students seem to dress up in their school spirit while holding up posters of their favorite player," says Akash Shah a Senior at Dublin."I tend to sit in the middle bleachers with the class of 2014 so we can get a good view of the court."
There is also a big portion of students  who choose soccer as a sport they like to go see.  But this choice had to do with more past experience.
"I like to go watch soccer because I have played for years now," said Sierra Litch a sophomore here at Dublin. Reasons that people do not attend more of the other sports that Dublin High provides is also mainly due to price.
"Yes, a lot of my friends like to go to the games, but I don't because the prices are so ridiculous here," Litch stated. "I prefer to be at home instead."
What can we do so more students will go to the games? Is lowering the price all it takes?