It's Time to Heat Up the Bats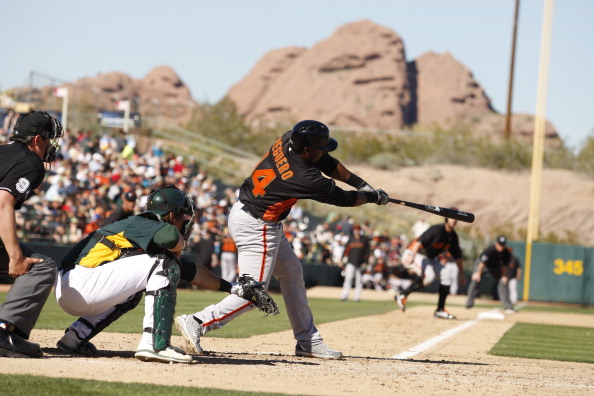 Oakland. San Francisco. Baseball. It's spring, which means it's time to buy pounds of cracker jacks and sunflower seeds because the MLB season of 2013-2014 is now in store. The Oakland Athletics and San Francisco Giants started up their season on April 1st and the Bay Area is supportive of both teams.
  The A's are looking to contend for the playoffs as the 2012 defending American League West Division Champions once again while the Giants come into the season as the defending 2012 World Series Champions. Both Bay Area teams are in favor of making the playoffs and they have talent in every position.
  "I'm really excited for this season, I think the Bay has been on fire with every sport, so I'm looking forward to watching the Giants and A's play," said Senior Mandi Neumann. "I think the Giants will pull it off again this season hopefully with another World Series but we shall see. I'm kind of bummed I won't be able to go to a lot of games this year because I am interning in Washington D.C., but I'm looking forward to going to a few Nationals games."
  The A's offense features Coco Crisp, Yoenis Cespedes, and Josh Reddick, and their bullpen is starred by Grant Balfour, Ryan Cook and Sean Doolittle. New additions include John Jaso and Jed Lowrie, adding more veteran leadership to the young Oakland team. The pitching staff consists of three sophomores, AJ Griffin, Tommy Milone, and Jarrod Parker, with veterans Brett Anderson and Bartolo Colon, leading the way.
  "I feel good about the new season. I'm really excited to see how many walk offs we can get this year," said Senior Cesar Saavedra. "I think we have a very good shot at repeating as AL West League Champs!"
  The Giants features former Tri-Valley resident Brandon Crawford, Pablo Sandoval and Buster Posey. San Francisco has a deadly, solid pitching staff in Madison Bumgarner, Matt Cain, Tim Linceum, Ryan Vogelsong and Barry Zito with Sergio Romo as the closer.
  "I feel great about the upcoming baseball season. There are many trades going on and a lot of competitive teams that will put on a great show," said Senior Logan Hobson. "I believe the Giants will go further this year because they have so much momentum from the previous 2 World Series titles in the past 3 years."
  The A's struggled in the beginning of the season, but it did not seem to fluster them as they continue to hit out of the park every game and their offense continues to flow well in the games because of the significance of team chemistry.
  "I think if we keep our strong bullpen going and keep everyone fresh and healthy, we should have a good chance at a repeat!" said Saavedra.
  Although the Giants lost their season opener against the Los Angeles Dodgers, they won the series by dominating the mound and bats. They had multiple events to honor the team for winning the World Series the year before, particularly Posey for his MVP year and a ring ceremony. Even though they lost embarrassingly on the last game of the series 14-3 against the St. Louis Cardinals, the Giants managed to bounce back into their champion ways.
  "I'm most excited about seeing the Giants make another run for the third World Series title in four years," said Hobson.
 The A's and Giants' winning ways has lured fans to O.co Coliseum and AT&T Park, with the hope that the 2013 MLB season will be something special for each team.
About the Contributor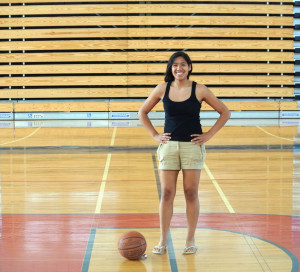 Alison Martinez, Sports Editor
My name is Alison Martinez and I am currently a senior at Dublin High. What I like most about working for The Dublin Shield is that we let our school know...