Senior Assassins draws division across the Class of '23
Making a grand entrance at the first rally of the school year, going up on Number Hill for Senior Sunrise, and the Homecoming class competition — these are all traditions that Dublin High's graduating senior classes participate in, hoping to leave high school with a bang. This year, the Class of 2023 took "bang" a little more literally.
On January 30, 2023, Instagram account @dublinassassins23 made its first post, announcing that registration was open for "Dublin Assassins 2023." The basic premise of the game Assassins involves teams of two seniors each hunting down assigned targets, another team of seniors, with Nerf guns and attempting "assassination" by hitting their targets with a Nerf bullet. Each round lasted for a set amount of time, with four rounds total. To sign up, individuals had to Venmo $23 to the Assassins Venmo account ($33 as it got closer to the game's start date of March 6th). The game ended up having 65 teams registered, or 130 players in all. Although the original plan seemed to be a split of the registration fee pool amongst the top three teams and the game creators, the majority of the players voted to give the first place team all the money, culminating in a grand prize of $2208. In theory, that sounds amazing, right? Players begged to differ. When asked to reflect on his time in the game, anonymous Participant A said "Don't … play this stupid … game it's a waste of money and will not be worth it unless someone buys you out for a lot of money."
While the game was ongoing, the Instagram account posted videos of eliminations, as well as announcements on round logistics. The nature of Assassins requires a lot of tracking and chasing, and the creators established a few rules from the beginning of the game, such as not shooting a target during school hours or in a place of religious worship. Participant A shared that "I would often be very careful when going outside, running to my car and I would try to leave school as fast as possible when coming home." Vedant Pandya of the Yungbucks team said he tried to "get information on where our targets were by talking to people or going to other houses." However, despite the creators' best efforts to maintain a safe and harmless game, officials from Dublin Police Services and Dublin Unified School District quickly caught wind of the happenings. They issued a joint statement announcing that they were "very concerned about the safety of our students," and strongly discouraged anyone from participating as "the behaviors look and have all the elements of an actual threatening or violent event unfolding."
Through the duration of the game, the identities of the creators were never publicly announced. As the game progressed into later rounds, the anonymity of its creators caused annoyance with participants. Participant A commented "the game is rigged … the game maker kept making up random scenarios and situations at the end of each round." On the other hand, Pandya believes "when I played they were fair and efficient … some of the rules were a little bit annoying but overall it was run pretty well." At the game's end on April 16th, the winners were announced to be Avi Nihalani and Dylan Wang, the Seductive Scholars team. Participant B, a game participant who also wished to remain anonymous, remarked "everyone pretty much agrees it was rigged … the organizers were "anonymous" even though it was pretty obvious who was running it – and why people were upset when the winners were friends of the organizers."
With all the money, running around, hiding, stalking, and (fake) shooting that the game entailed, was playing Assassins truly worth it? Pandya says "play it but only if you're ready to actually make that time commitment. Because after a while it felt like a burden not being able to leave your house without looking over your shoulder and started to become less and less fun." Participant B concluded with similar views, sharing "overall it was fun and [I] enjoyed the experience – however if you sign up you have to be aware of and accept that it's pretty much a scam … underground gambling." If underclassmen reading this are gearing up for Assassins in their senior year, Pandya suggests "make sure to create some allies. My partner and I were able to get through 2 rounds because we had strong connections with other people playing the game."
About the Contributor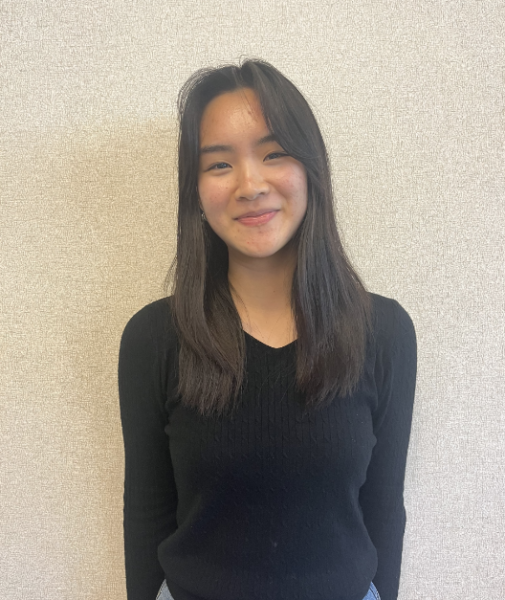 Anika Yu, Layout Editor



Anika is a senior in her second year on the Dublin Shield. As Layout Editor, she is looking forward to producing creative designs for all readers...