Winter activity spotlight: Winter Guard and Winter Percussion
As winter sports season begins, there is one activity most people don't know about. Following the 2022 marching season, many members of the DHS Irish Guard Marching Band and Colorguard continue rehearsing for their Winter Guard and Winter Percussion season. 
These winter teams consist of members of the marching band and colorguard, as well as students outside of these teams. Their seasons begin in December and run through March, holding practices every Monday, Wednesday, and Saturday. 
"Winter percussion is an indoor show performed by the front ensemble who are stationary, and the battery who march and play" Shawn Dcosta, a battery captain, commented. "My favorite part of Winter Percussion is that since it is just percussion, the spotlight is on us"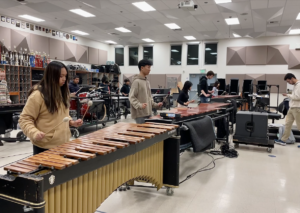 "Winter guard is the same thing as color guard! The only difference between the two is that winter guard is inside a gym without the band, and typically when people refer to Color Guard they're talking about when we perform with the band" Grace Holmes, a Varsity Winter Guard Captain, explained.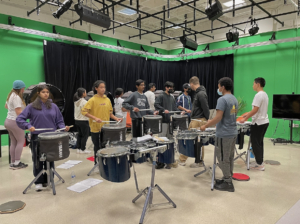 Both Winter Percussion and Winter Guard rehearse one performance that they prepare for competitions and showcases. The Winter Guard teams travel as far as Dayton, Ohio for competitions, while the Winter Percussion team travels around the state, including competitions at James Logan and American Canyon High School.
The Winter Percussion team consists of only percussion instruments. The front ensemble includes instruments such as xylophone, marimba, vibraphone, guitar, bass, synth, drumset, and many other smaller, auxiliary percussion instruments.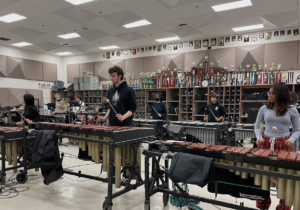 The battery includes three different sections, snare, tenor, and bass drums.
Many members in Winter Percussion participate on a secondary instrument that they don't normally play in concert or marching band. 
Both Winter Guard and Winter Percussion base their performances on a theme which inspires their music, movement, and show design.
Dcosta elaborated: "Our show this year is called 'Any Given Moment' and it's about making the most of every moment you live. I'm super excited about playing our completely original show. Instead of buying a show, our staff have written original music and ordered custom uniforms and equipment."
There are currently two Winter Guard teams; a Varsity and a Junior Varsity team.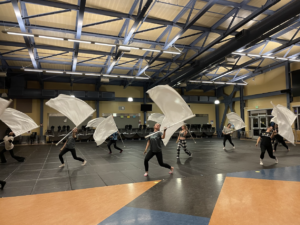 "Our theme is currently a surprise! You'll see once it's posted on the Color Guard instagram (@dublincolorguard)" Holmes exclaimed.
"I love being more involved in the creative process of a Winter Guard show; during Winter Guard, you get a lot more individual focus with your instructors and you really get to see the creative process and vision clearer than you do during field season."
Both groups participate in local competitions. Here are some of their upcoming performance or competition dates.
Winter Guard's first performance is at Independence High School on February 11. They end their season off by going to Dayton, Ohio in April.
Winter Percussion has multiple upcoming performances: March 4 at American Canyon High School, March 18 and April 8 at James Logan High School, and finally, Championships on April 15 at Stockton Arena.
Interested in seeing either of these groups? Both will also be performing their 2022-23 shows at a Family and Friends performance in the spring with other schools in the area. 
About the Contributor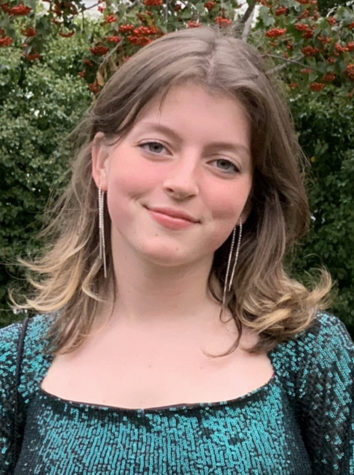 Catrina Currier, Staff Writer
Catrina Currier is a junior at Dublin High and a staff writer for Shield. This is her first year in Shield and she looks forward to exploring journalism....