Teacher Spotlight: Ms. Kaplan's Recognition as Alameda County's Teacher of the Year and her Dedication to the Classroom
Ramany Kaplan, an English teacher at Dublin High School, was recently awarded with "Teacher of the Year." She was recognized for her "individual dedication and excellence in the classroom," and represents "the thousands of educators doing amazing work across Alameda County every day," according to the Alameda County Office of Education.
The Alameda County Office of Education Award Ceremony recognized 18 teachers across the Alameda County district. Ms. Kaplan was one of two teachers to be recognized as the district's Teacher of the Year, and will be advancing to the California state Teacher of the Year recognition.
Her journey in education started in 2007, when she became an aide at an adult school in Long Beach Unified School District. She worked with adults aiming for their GED, teaching the district's Community Based English Tutoring (CBET) classes. She pursued higher education at San Francisco State for English Linguistics, all the while working with at-risk youth, helping run a teen tutoring center, and budgeting for AP test funding. She began teaching in a classroom in San Francisco, where she worked for two years, and this is now her sixth year teaching at Dublin High. 
Ms. Kaplan emphasized that her passion for teaching is deeply rooted in the connection between literature and real life.
"There was a moment where my class and I sat there and asked 'why is this important?' Why are we studying these founders when our country is so different from the beliefs and expectations of them [the founders]?"
Ms. Kaplan was teaching the Junior English curriculum, which includes the analysis of works from early literary periods such as texts of puritans, rationalists, romanticists, and more, when the question came up. She explained to her class how the power and voice of the founders of America can be represented through literature. They could utilize this literature to analyze the founders' impact on current society, such as how we are still fighting for just and equitable opportunities. It was at this moment she realized she was meant to teach for the rest of her life—to address these inequities through literature.
"Literature is an artifact of our pasts," she said. "They inform our present and our future; texts are the windows, glass, doors, or even sliding glass doors to other perspectives."
Although she wishes to continue working as a teacher, she hopes to extend her impact outside of the classroom as well. This includes being the advisor for The Dublin Shield. While she is teaching less courses this year, in return, she is able to focus on the real needs of Dublin High students. 
"I don't think I could have accomplished what I've accomplished so far without the support from the district, the admin, my fellow teachers, and even the campus supervisors and support staff," she notes. "I don't think it's an individual making this change, I think it's the whole group that makes a change."
Being a lifelong learner, Ms. Kaplan mentions how she wishes to continue to learn from and interact with others to gain more perspective, all the while bringing a positive yet impactful atmosphere to the classroom. Her hard work and passion for education continue to build a healthy and welcoming atmosphere at Dublin High School. Thank you, Ms. Kaplan!
About the Contributor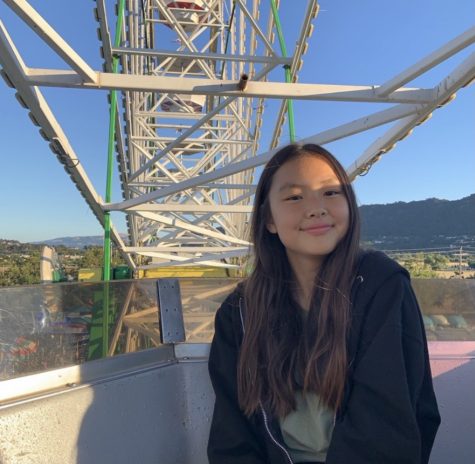 Claire Song, Editor-In-Chief
Claire Song originally joined the Dublin Shield as a Freshman and is now a Senior going into her fourth year. Claire has a strong passion for writing and...