DHS Sprout Club Hosts Art Exhibit To Promote Teen Mental Health
On January 21st, 2022, a variety of art pieces and expressive art mediums went on display in the Administration Office to form the DHS Sprout Club's first ever art exhibit. The motive behind this art exhibit was to promote mental health awareness. Nikita Shankar, a DHS junior, was the main mastermind behind this organization. She started DHS Sprout, a club at Dublin High School, with the intention of shining a light on the importance of mental health. 
"As teen mental health became a more prominent issue, I wanted to help spread awareness and end the stigma around mental illnesses. I'm also quite interested in psychology, and I thought it would be convenient to learn about both topics concurrently" reported Shankar, as these issues have interested her.
"[DHS Sprout's central mission is] to create a positive change in our community by becoming a supportive friend and reducing the stigma around teen mental health," Shankar stated. Shankar's creation of the club stemmed from the important intersection of teen mental health, psychology, and communication, and how they each build off each other to contribute to a person's mindset and viewpoint on their life. But, how does that relate to artwork?
The onset of the COVID-19 pandemic prompted an increasing burden of stress and responsibility for many, as the lines between work and leisure became blurred and people adjusted to social isolation. So, to expand the conversation around activities that could be done to release stress, Shankar had the idea to host an art exhibit with the theme: what DHS students did to keep themselves happy and cope with the hard times of the pandemic.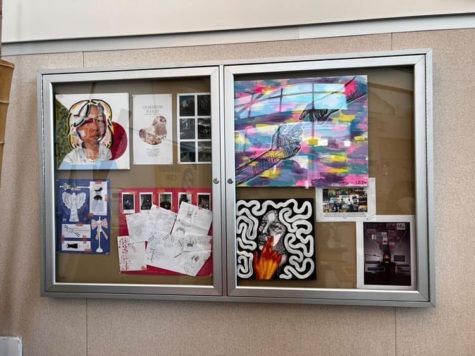 "Submissions varied from physical art pieces to creating a small playlist of music that helped get through the loneliness of shelter-in-place" stated Shankar She went on to add, "It was eye-opening to see what different students did to keep themselves happy during such a hard time, and it made us feel like we weren't alone in this process."
Ultimately, the art exhibit was a success and many students visited the exhibit. "Since this was our very first project, members of DHS Sprout and I are excited and hopeful to host more exhibits like this!" reported Shankar, when asked about future plans.
If you are a student interested in psychology or are hoping to contribute to the work done to increase mental health awareness, DHS Sprout may be a club to consider involving yourself in! Whether it be by joining the club, or even reflecting on your own prioritization of your own mental health, it is through persistence and actualization that the stigma around mental health might be overcome and teenagers all around may grow up as happier and brighter future individuals.
About the Contributor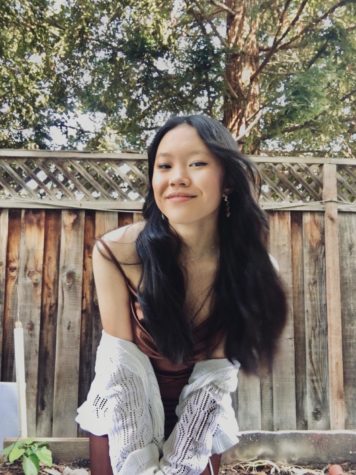 Kara Tran, Editor-In-Chief
Kara Tran is a senior and is one of the Editor-in-Chiefs of the Dublin Shield. She has been writing for the Shield for four years now, and previously was...