Singagrams 2022: the perfect Valentine's Day surprise
Singagrams are back this Valentine's Day! Medley performances of romantic and upbeat songs will be brought to you by Dublin High School Choir and Musical Theatre students, available starting February 8.
A DHS Choir tradition, Singagrams are one of the most interactive performances given by Choir and Musical Theatre Students. On Valentine's Day, groups of singers travel from classroom to classroom, delivering Singing Valentines, nicknamed "Singagrams".
"It's always a super fun day, and I always enjoy getting to hear the vocal music students spreading love around campus!" Ms. Yackley, the DHS Choir Director and Musical Theatre Teacher, remarked about past Singagrams.
Each group of performers prepare a different song or medley in the weeks leading up to Valentine's day. Song choices from previous years include "Electric Love" by Børns, "Can't Help Falling in Love" by Elvis Presley, and medleys from popular artists, such as Taylor Swift and Harry Styles.
This year's musical lineup includes: 
"POV" – Ariana Grande

"Nothing" – Bruno Major

"I'm Yours" – Jason Mraz

"Rain" – SWV

"Helpless" – from Hamilton

"L-O-V-E" – Nat King Cole

"I Just Called to Say I Love You/Falling For Ya" – Stevie Wonder/Teen Beach Movie
Song choices are distributed on a first come, first serve basis.
"Our Choir and Musical Theater classes are being given a good chunk of time in class to work on our respective Singagrams," said Harini Shankar, DHS Senior and Choir President. "Most of our preparation lies in practicing together as much as we can since we want to showcase our best work."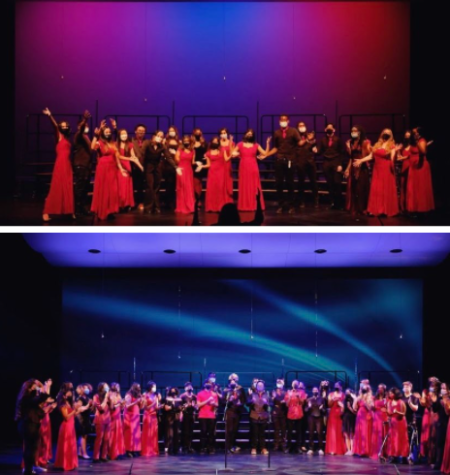 Thinking of buying a Singagram for another student? Here's everything you need to know.
Singagrams will be available for purchase between 2/8 and 2/11 outside Student Activities. In order to purchase a Singagram you must have your student ID, the recipient's full name, and the period and teacher's name to deliver the Singagram to.
One Singagram can be purchased for $3 or two Singagrams can be purchased for $5. Online options will also be available. This year, Valentine's Day is on a Monday, so Periods 1-7 are all options for Singagram deliveries. 
Some teachers are not accepting Singagram deliveries this year, so make sure you know a few other periods or teachers of the recipient. Additionally, Singagrams cannot be delivered to PE classes or Gael periods.
"I think that we all really enjoy being able to perform for different people, especially our friends and our teachers, and being able to interrupt classes in the most fun way possible. Singing the "Singagrams" tune going into each classroom is also a favorite for us!" reported Shankar, reflecting on the excitement of the performers.
About the Contributor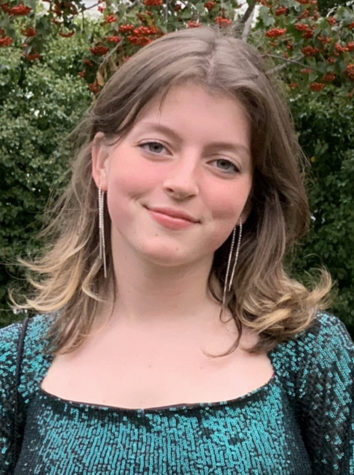 Catrina Currier, Staff Writer
Catrina Currier is a junior at Dublin High and a staff writer for Shield. This is her first year in Shield and she looks forward to exploring journalism....