Club Spotlight: Key Club– a club that makes keys?
As cool as it sounds, no, Key Club does not make keys. Instead, Key Club is an international student-led volunteering group. It is most popular in California, where almost every school has a branch of Key Club. At Dublin High School, it is Dublin Key Club, with the Blue Devils as our mascot.
Dublin Key Club club meetings are every other Tuesday during lunch in Mrs. Sheaff's room: L-213. At the meetings, the club officers present a slideshow explaining club updates and regional division updates, including multiple volunteering opportunities and even leadership opportunities! At the first club meeting of the year, there was an ice cream party, and in another volunteering event, pizza was given out to members.
But, what sets Key Club aside from the numerous other volunteering clubs on campus?
Key Club offers numerous leadership opportunities! There are many levels to Key Club– club level, division level, district level, and international! Due to the sheer amount of levels in Key Club, the amount of leadership opportunities are endless. 
There is also an annual Key Club event held at Six Flags in Vallejo, California, called Fall Rally North, or FRN. At FRN, all the Key Clubs in Northern California and even neighboring states like Nevada come together at Six Flags to compete in cheers and to have fun at the amusement park. 
Let's also hear it from some of the Dublin Key Club officers: why did they join Key Club in the first place?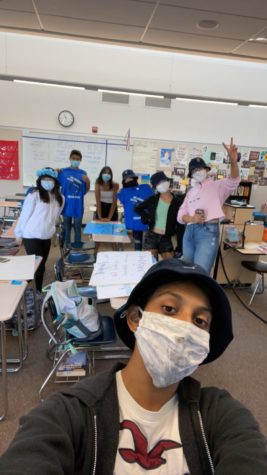 "I joined Key Club because I am passionate about community service, leadership, and enjoy meeting new people. This amazing organization is a perfect mix of these qualities!" reported club treasurer Maahika Samudrala (11). "Along with the fun and community building, Key Club has taught me many skills including leadership, organization, and communication. My experiences in the club have allowed me to grow as a person and leader!"
Additionally, Dublin Key Club has its own volunteering tradition! Every school break (summer break, winter break and spring break), the Dublin officers hold a week of open volunteering over Zoom for members who want to do some volunteering over break. At the open volunteering sessions, members are free to choose from a list of volunteering activities to gain one hour of service per day. The list of volunteering activities include FreeRice, Math for Unicef, CMN (Childrens' Miracle Network) card-making, dog toy making, Tappy Trees, and more!
"Key Club is unique in our ability to provide members with diverse and flexible options for community service. For example, every quarter we host a week of Open Volunteering events where members are able to commit any service event they'd like on Zoom," reported Key Club president Sarah Min (11). "Whether it's making cards for the children's miracle network hospital or playing a cookie-clicker type game for an environmental organization, members are able to choose their favorite service activity at the comfort of their home."
For students interested in joining Key Club, make sure to follow their official Instagram account at @dublinkeyclub for any club updates! Dublin Key Club also has a club Discord server, where members and officers interact with each other, and also where updates are sent out most frequently! In the case of any questions, don't hesitate to reach out to the Dublin Key Club officers via email at [email protected]. Go Gaels!
About the Contributor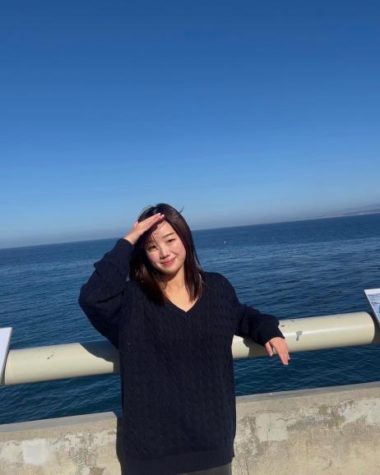 Jessica Wang, Layout Editor



Jessica Wang is a current junior at Dublin High School, and this is her third year with the Dublin Shield. She has loved writing and art ever since...