Exclusive: What next year will look like at DHS
The Dublin Unified School District has commenced planning for the 2021 – 2022 school year. In the time of COVID – 19, with so much uncertainty: here is what next year could look like at Dublin High School. 
It is expected that all levels of Secondary Education will see students going back five days a week for school in the fall. There will most likely be a virtual option where students may opt out of 5 day in-person learning. In any case, the school plans to follow safety guidelines established by the CDC, State Health Department, and Alameda County Board of Education. 
"I imagine we will begin with a mask mandate,"  says DHS Principal Maureen Byrne, while noting that it is difficult to guess four months ahead of time what safety protocols will look like. Even with safety protocols, there are still many risks associated with going back to in-person learning. She adds, "If you are in-person, we will have to assume there might be times where we will have to go back to hybrid or full distance learning and [the plan] will require us to remain flexible for a few years" 
Before the pandemic, Dublin High School primarily used Google Classroom as their e-learning tool, using a partnership with Google and their Google for Education initiative. The partnership allowed for the school to use Google Apps and Laptops (Chromebooks). The District also has a 2- year contract with the e-learning platform, Canvas, which students have been using this year. The district is working on ways to integrate for in-person learning at the high school, but there are no guidelines at this time. 
Conversations are still fluid, but the DHS staff hopes to operate on a 4-day week block schedule in the fall much like this year's schedule, but with the 5th day known as an anchor day where every student goes to every class. The administration and staff have been wanting to move to a block schedule for 5 years now, trying both a 2-day a week block schedule and a 4-day a week block schedule in February and March of 2020. 
Moving from a 4-day a week schedule with less than 30% of students coming back on campus to a 5-day a week schedule in the fall where a majority of students are likely to come back can be very complicated. "We are obviously going to need to have a contingency plan so we can pivot and go online … but I feel with the projections of vaccinations people will be safe," says Principal Byrne. 
Another positive takeaway from this COVID impacted school year is the later start time. In 2019, California passed a law mandating high schools start after 8:30 beginning with the 2022 – 2023 school year. DHS plans to get a head start a year earlier with Mrs. Byrne noting the positive health benefits a late start time has to offer.  
In order to not elongate students' overall day too much in the proposed schedule, the Lunch period may be shortened from the original 60 minutes for 3 days of the week. Lunch was made 60 minutes 7 years ago to support the Freshmen Mentorship Program which helps all freshmen navigate the new academic environment. Lunch will remain 60 minutes for the other two days of the week, however, to accommodate for this 2-day a week program. "That is a year that students will need FMP," says Principal Byrne, acknowledging the many students new to campus. 
To accommodate for the later start, passing periods will also remain at 6 minutes. DHS Administrators acknowledge it takes more than 6 minutes to walk from one end of the campus to another. They are discussing a "Traveler's pass" which enables students walking across longer distances to wear a badge signifying a late arrival due to a long walk. 
Though it is not official, it is likely we will see the end of Office Hours—introduced this past year with distance learning where students could get one-on-one help with their teachers. Office Hours were able to be integrated into the schedule this year because the State of California did not mandate a set number of instructional minutes. In the 2021 – 2022 school year, there will be a mandate which limits teachers' availability for Office Hours. 
Another fluid situation to watch is the schools' ability to offer extracurricular activities. As of now, athletics are played on campus with limited students in attendance. Next year if guidelines are loosened, the hope is to have more fans support students. "I imagine if we are allowed to have rallies next year they will most likely be outdoors," says Principal Byrne, adding, "I really hope we have a Homecoming, or some sort of dances next year but I just don't know."
As this year wraps up, Principal Byrne notes, "I have been blown away with both our students and staff … I am beyond grateful to our staff to show how much they care about our students." 
Next year will look very different. Though a 5 day a week in-person schedule is one step in the right direction, things will not be back to normal for a long time. Stay with The Dublin Shield as more news comes out about what next year could look like.
About the Contributor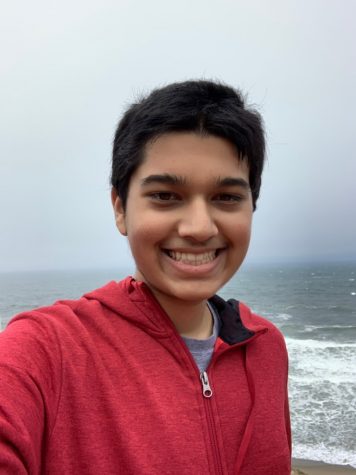 Pratham Dalal, Social Media Manager



Pratham Dalal is this year's Social Media Manager. This is his 1st year as the Social Media Manager and 2nd year writing for the Shield. He enjoys...