The Rumors Are True — It Really Was a Spectacular Show
Neil Simon's Rumors, produced by the Dublin High Drama Department the weekend of October 25, started with a bang — literally — and kept it up with two hours of utter hilarity.
Set in 1980s New York, Rumors tells the story of Charley and Myra Brock's tenth-anniversary party. This couple, however, never makes an appearance, as the show begins with the arrival of the first two guests of the evening, Chris and Ken Gorman, who quickly discover that Charley has been shot in the ear whereas Myra is missing altogether. Thus begins their scramble to keep the incident under the wraps while simultaneously trying to discover what happened. The plot steadily escalates as more and more characters trickle in, each with their own distinct and strong personality.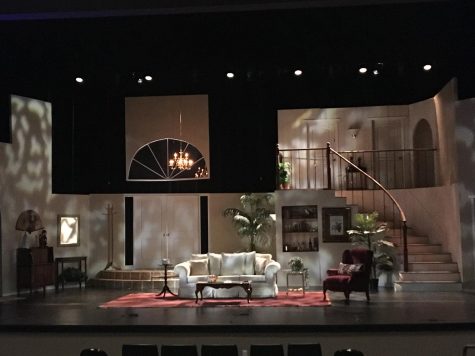 While the script itself was full of hilarious one-liners and gags, the acting of the students involved is what really made Rumors shine — the small ensemble cast featured fantastic acting from everyone, especially in regards to the visual gags orchestrated by sophomore Carson Merrick and junior Colby Parada, the sarcastic drunkenness displayed by seniors Priyanka Kedia and Kaitlyn Hamann, and the subtle yet enriching accents employed by nearly everyone, especially senior Hannah Bumanlag. Anjali Pajjuri, the only freshman in the Manhattan Cast, expressed gratitude at the opportunity she had been granted to learn from and work with such talented individuals and agreed that the character work was what made the show truly outstanding — despite having just two lines, she noted that "I've loved being able to develop a character, especially one that isn't as prominent. It's really helped me with character building for the future!"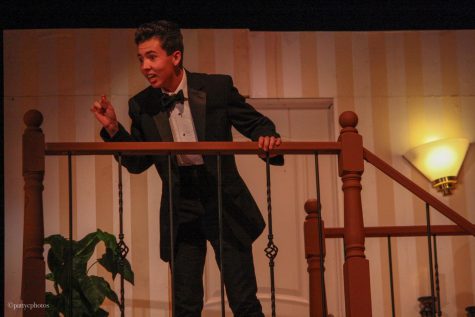 The show was definitely a crowd-pleaser, with laughter and gasps clearly audible throughout. While some of the jokes veered a bit too far into slapstick humor and some of the arguments fell flat due to occasional overacting, for the most part, the absurd situations managed to feel authentic. DHS junior Lauryn Holmes agreed, saying that "I loved how uncensored the humor was — it really made it feel like we were watching a real scandal unfold." Details like these made the show all the more enjoyable, because even though each passing scene was more ridiculous than the last, the story felt surprisingly plausible.
It's clear that Rumors was one of the best DHS fall productions in recent memory. Its fantastic set design, superb acting, and memorable humor set the stage for a whodunit mystery like no other, one that was so immensely satisfying that the audience barely even cared that they never found out who did it.
About the Contributor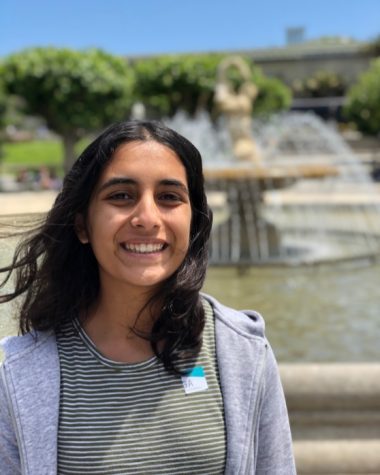 Riya Chopra, Editor-in-Chief
Riya Chopra is a senior at Dublin High and one of this year's Editors-in-Chief. She enjoys writing about everything from school board meetings to the opinions...