Club Spotlight: Northern California Innocence Project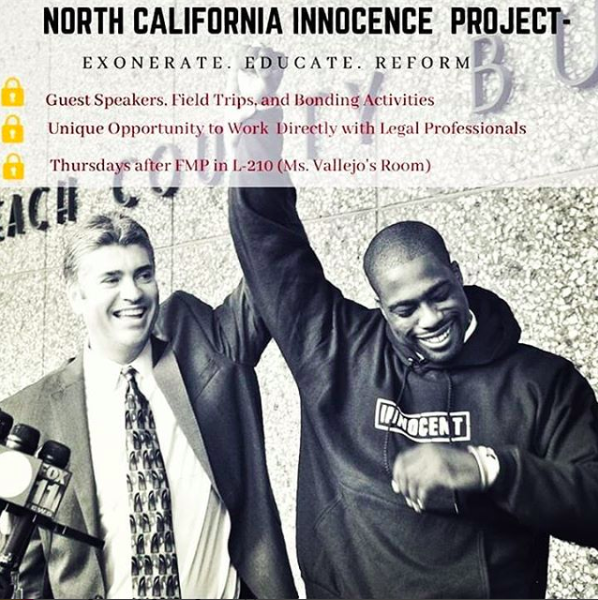 From the sheltered suburbia of Dublin, it's hard for students to really grasp just how much of a negative impact wrongful criminal conviction can have on entire communities. It is, however, a prevalent issue in America, and one group of Dublin High students is aiming to join a nationwide effort to bring awareness to the topic. Founded by DHS junior Tinni Mukherjee, Dublin NCIP is a branch of the Northern California Innocence Project, which is part of the national Innocence Project, a nonprofit organization of lawyers dedicated to exonerating wrongly convicted prisoners and reforming the criminal justice system in the process.
Wrongful convictions, contrary to the belief of many, can ruin more than just the lives of innocent individuals and their families — wrongful convictions can harm communities by taking away valuable members, waste valuable federal resources, allow true criminals to roam free, and, perhaps most alarmingly, undermine the public's faith in institutions like the court.
The officers of NCIP clearly have a lot of passion for the cause. Tinni Mukherjee, the president, and founder noted that NCIP's primary purpose is to "[ensure] that the next generation of attorneys, jury members and citizens are informed when they make decisions that can potentially alter the course of people's lives." While it's clearly a worthy cause, the primary obstacle is evident — as high schoolers, DHS students have little to no legal power, and as such, cannot directly help the Innocence Project's lawyers. Because of this, the club's primary focus is raising awareness, "engaging in discourse, and understanding the causes of wrongful conviction." They plan to accomplish this by bringing in guest speakers, starting a letter writing campaign to local representatives, and "actively campaigning to spread NCIP's message to high schoolers specifically."
Dublin High's chapter of the Northern California Innocence Project is "geared towards students intending to go into law," says Mukherjee. Many DHS students lament the relative absence of classes and clubs geared towards the humanities, especially law, when compared to the abundance of STEM activities offered by the school, and she maintains that joining NCIP is "a great opportunity to delve into a prevalent issue in the justice system, hone written and communication skills, and work directly with legal professionals."
Dublin's chapter of the Northern California Innocence Project is, in fact, the very first branch of a larger NCIP Ambassador system for high schoolers. Mukherjee stated that in partnership with the Innocence Project, she is in the process of implementing a larger system wherein interested students "can start an NCIP club or post monthly Instagram contents to raise awareness for NCIP's cause and gain valuable leadership skills along the way. The program is only in its beginning stages, but we hope to expand into more Bay Area schools throughout the year."
Dublin NCIP is yet another example of a unique student organization dedicated to an important cause. While apathy and ignorance among high schoolers are some of the most problematic aspects of Dublin and, indeed, our entire nation, there are always students striving for change. The officers of NCIP exemplify this ideal, raising awareness for those who desperately need it as well as learning about leadership, law, and activism along the way.
For interested students, more information can be found by contacting @dublin.ncip on Instagram.
About the Contributor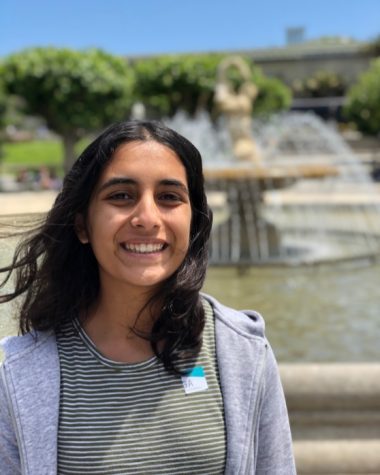 Riya Chopra, Editor-in-Chief
Riya Chopra is a senior at Dublin High and one of this year's Editors-in-Chief. She enjoys writing about everything from school board meetings to the opinions...