How DHS Students are Spending Their Summer
Between laboring through part-time jobs, summer homework, and countless other extracurricular activities, "summer vacation" hardly seems like an adequate title for the time spent away from school. Whether they're seeking methods to garner a little extra pocket money or ways to fluff up their college applications, there's no doubt that DHS students are in a for a busy few months. However, others decide to indulge in this temporary period of freedom – traveling to exotic locations across the globe and creating memories they are bound to remember for a lifetime. With a growing student population of 2800+, the potential summer experiences are endless, and, as the summer draws quite rapidly to a close, here is a small assemblage of just a few of those experiences.
DPIE
Over the past few years, the number of students taking advantage of DPIE has seemingly exploded – and shows no sign of slowing down. DPIE compacts a year-long course curriculum into a six-week summer program. While originally created for the purpose of aiding students who had fallen behind in the work of the previous school year, students now utilize DPIE as a step to get ahead in their classes – a course that would normally take around 9-10 months to learn is completed in a matter of six weeks or about half of the students' summer. Granted, this is excluding the $950 fee and the fact that students spend six hours a day in the classroom. However, these are small prices to pay when considered alongside the enrichment. Veena Ummadisetty, an incoming sophomore, took Honors Chemistry and found herself incredibly passionate about the topic. "Chem is actually amazing," Ummadisetty stated. "There are so many applications to how it happens right in front of us." Taking DPIE undoubtedly left her very excited for AP Chemistry the following year.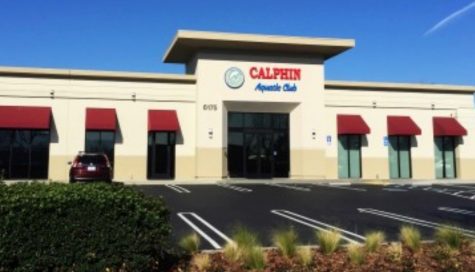 SUMMER JOBS
Some will say it's for the experience. For the benefit of growing more responsible and acquiring new skills. However, let's face it. Most teens will admit the sole purpose of their summer job is for the much-desired, hard-earned check that comes in the mail every so often. Whatever the reason, DHS students are finding creative ways to earn a little extra pocket money, whether it be working the cash register at Target, offering piano lessons at home, or holding shifts at the movie theater. Incoming sophomore Eric Caufield, a swim instructor a Calphin, explained, "The reason I wanted a summer job was to first and foremost make money, as I am saving for a car. Another motivation was so my resume would look better for colleges." Caufield, who learned how to swim when he was just 2-years old, has been on a number of recreational swim teams throughout his entire life. "I chose Calphin specifically because I felt like they did a good job teaching students how to swim," he stated. "I enjoy [working at Calphin] as the whole staff team is great, and it feels great to see your kids leaving with new knowledge and skill. As for how I feel working a summer job, it's quite nice [because] it gets you up in the morning and gets you moving. Especially for me, it gives me something to do during the summer [instead of] just chores and messing around on my computer."
VACATIONS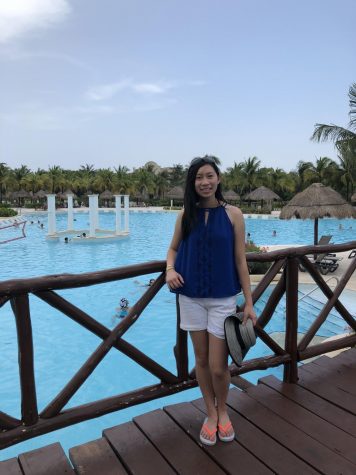 However, despite what others say, at its core, summer is the time of year meant for vacations. Lounging on a beach towel as the white sun blazes intensely on your skin, exploring buzzing street markets exploding with culture, hiking winding trails overflowing with trees and undergrowth. The experiences are endless, and the memories infinite. For Darlena Tran, an incoming sophomore, summer vacation means week-long trips to lavish hotels in Mexico, and diving in crystal clear waters as a relief from the stifling weather. "One of the best parts of summer is definitely going on a vacation," Tran stated. "Walking along a picturesque beach or relaxing by the pool. Traveling is a nice break from reality, a way to spend time with family and friends without the pressures of everyday obligations. Visiting an all-inclusive resort in Mexico was like experiencing a blend of modern luxury and lush wildlife. My family and I enjoyed swimming in the crystal waters of the turquoise ocean, taking pictures by the enormous pools, going on a peaceful boat ride, and eating at the wide variety of a la carte restaurants. Exploring the resort, we saw iguanas, raccoons, koi fish scattered about – even flamingos and turtle eggs!"
Sophomore Mandy Tran spent a portion of her summer enjoying Pixar Fest in Disneyland. Pixar Fest, running from April 13th until September 3rd, included the Pixar Play Parade and the Together Forever – A Pixar Nighttime Spectacular. "During the time that my family went, they were also having Pixar Fest, and because of that we were also able to watch a special Pixar parade and nighttime show," Tran stated. "These were both amazing and fun and made the 105-degree weather worth it." However, Disneyland is a desirable destination on any given day, even excluding Pixar Fest. Tran attended on the hottest day of the year when temperatures skyrocketed over 100 degrees, and the park was still able to garner an impressive amount of guests. "I've never been much of a roller coaster person, which is one of the reasons why I love Disneyland; you don't have to love crazy rides to have fun because Disneyland has so many other things to do," Tran explained.
However students decide to spend their summer, it's almost certain they can agree on one thing – it provides a much-needed break from school. A time where thoughts regarding SATs, AP classes, and GPAs can be evaporated, replaced by relaxation, ease, and, most importantly, enjoyment. Because it's called "summer vacation" for a reason. And, if you need a little help finding ways to make the most of your summer, make sure to check out "Tips to Chill Over the Summer!", by Ashley Kim and Bea Mendoza.  
About the Contributor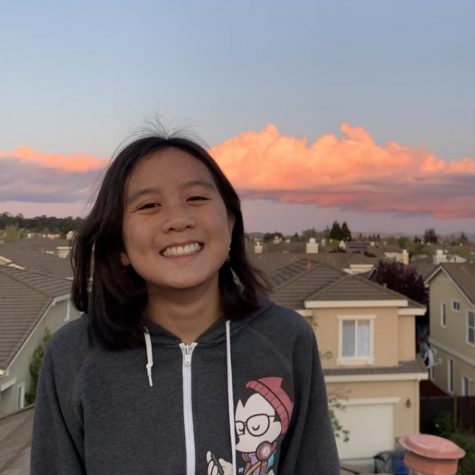 Danielle Tran, Editor-in-Chief
Danielle Tran is a senior at Dublin High and one of this year's Editors-in-Chief. She holds a deeply-rooted passion for writing, and has dreamt of becoming...