Bray's Book Nook: A Curse So Dark and Lonely
Are you a fan of fairytales? Slightly overdramatic heroines? And of course, not one, but two swoon-worthy main characters? Well, look no further than A Curse So Dark and Lonely, book one in the Cursebreakers Series by Brigid Kemmerer. 
This YA fantasy novel retells the classic tale of Beauty and the Beast with a spin. Faced with an absentee father, a dying mother, and constantly being overlooked because of her cerebral palsy, Harper is certainly in need of a fairytale story. In an attempt to rescue a young girl, Harper is transported to another realm and meets the mysterious Prince Rhen. After offending an enchantress in his youth, Prince Rhen is forced to repeat  autumn over and over until he can make a girl fall in love with him. If he fails to do so? Well, let's just say he isn't called a beast for nothing. He is accompanied by his loyal guard and best friend, Grey ,who is devoted to helping Rhen break the curse. All Harper wants to do is get back to her family but as she explores this new kingdom and spends more time with Rhen, her priorities begin to shift. Will she be able to save the prince? Or will evil forces overcome them all?
Beauty and the Beast is one of my all time favorite Disney movies, so it comes as no surprise that I loved this book. However, it quickly becomes apparent that this is not your traditional fairytale. It is a challenge to combine writing themes of high fantasy and urban fantasy, yet Kemmerer does this in an intriguing way. 
This book showcases great representation with the lead character who has cerebral palsy, and certainly it does not limit her in the quest. She also has a relatable personality and rather than being a typical love struck young girl, she develops and showcases not just romantic love, but love for her family, love for her country, and most importantly love for herself. Because of the dual perspective this book has, you are able to see the growth of Rhen as well. He transforms from a state of hopelessness and self loathing to becoming a better prince, rule, and human. While I will admit, the book is a bit dull in the middle as they spend traveling around the kingdom, Kemmerer certainly makes up for it through the action and adventure near the end. I am certainly excited to read the next book in the series and see where Kemmerer goes from here. 
Favorite Quote: "This was never a curse to be broken. This is a death sentence. The true curse has been the thought that we might find escape."
Favorite Character: Grey (Throughout the book, he proved to be not just a loyal friend but a dedicated one. I am thrilled that the next book is from his perspective.) 
Rating: 4.5/5 stars
About the Contributor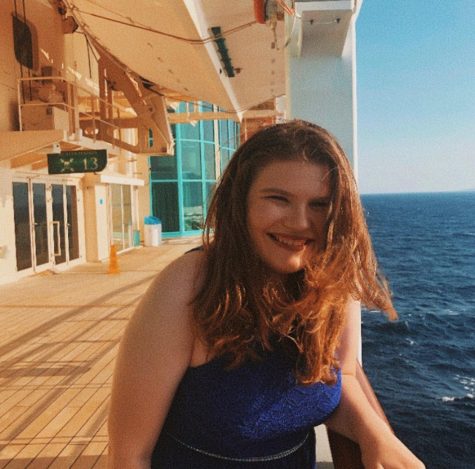 Sarah Bray, Columnist
Sarah Bray is a senior at Dublin High School and a columnist for this year's paper. A serve bibliophile, she is totally down to give or receive book recommendations!...