Winter Formal- New Tradition or Bad Idea?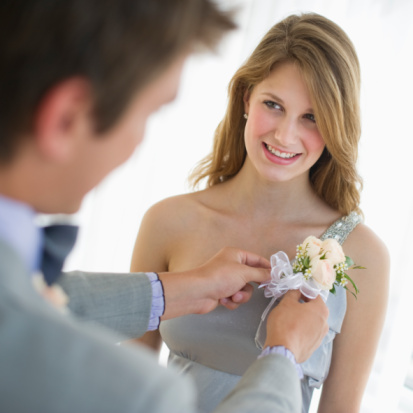 Each year, students at Dublin High can look forward to the homecoming dance, and upperclassmen look forward to prom and ball, but is this enough?
A winter formal is a dance that some schools have just as traditionally as Dublin High has homecoming. When putting this idea into perspective, there are definitely its ups and downs. The leadership class and all of the administration would have to put in a lot of work, but with the right attitude it could pay off. However, is this really something the school wants? It seems that everyone has a different opinion.
"I've heard a lot of enthusiastic feedback from students, but from a pragmatic perspective, I'm not sure whether it's a good idea to take on," states Angie Wang, the president of the Senior class.
Like many others in leadership, she understands that this would be quite the challenge to pull off, and not worth it if not everyone would join. While Wang would personally go to the dance and would "really want to see it become a tradition", others are not so sure.
"Although it's a good idea, it's easy to say, hard to do," says Gene Elazegui, treasurer of the Senior class.
He definitely has a point, for the cost of an entirely new dance would be difficult to balance.
"I would go, but others may not," Elazegui added.
When asked if us students should replace the Sadies with a winter formal, Elazegui and Wang both agreed that it wouldn't really be necessary.
Ms. Beck, the Freshman leadership advisor and world history teacher, also had her own stance. As an alumni of Dublin High School, she feels that adding in a winter formal would be a great idea, only if we could make certain adjustments. She likes the tradition of Sadies, but suggested that we make Homecoming similar to a Sadies type of dance, and then adjusting other dances to accommodate a winter formal. Much like Elazegui and Wang, she would be happy to attend such a dance and chaperone if there was one. She too, feels like the dance should be a new DHS tradition if we are to carry through with it.
A winter formal dance is a nice idea for those who would be willing to go. But when taking into consideration all the other dances we have already, and all the factors that go into forming a dance, it may not be ideal.