The Media Gaels Have Been Loving (2022 – 2023 School Year)
Spring may just be the busiest time to be a Gael – with AP exams, finals, and graduation all around the corner, many of us are caught up in a storm of work, play, and all of the obligations and coming-of-age milestones in between. With that in mind, let's take a look at the music, movies, and more students have been unwinding to this school year.
_________________
Awkward Pop Songs (album) – Jank
"I'm not sure why but I've been getting really into Lizzie-McGuire, A-Cinderella-Story-esque rock music with that early 200s feel… it just makes me feel like I'm literally in Camp Rock… like it's the closest I'll ever get to feeling like I could be in the same room as Hillary Duff."
__________________
Into the Woods (musical) – Stephen Sondehim
"Lately, Sondheim and Lapine's Into the Woods has been occupying a lot of space in my mind… Aside from being well-written, brilliantly composed, and having stunning costumes, sets, and choreography, its core messages grant it infinite staying power. It discusses heavy themes such as motherhood, sexual abuse, the AIDS epidemic, and infertility with an elegance that only Sondheim could achieve… My favorite thing about the musical (aside from everything about Bernadette Peters and her performance) is that, in it, there's no such thing as an evil or unlikeable character."
__________________
"Taking Up Space" (song) – Ariza, Julia Gartha
"The lyrics are so impactful for me… as if I wrote them. I feel like my experience as an Asian woman especially amplifies the importance of this song to me… like my soul is growing along with the song. Silly, but it's been on my mind for several months."
__________________
Taxi Driver (movie) – Martin Scorsese
"There's many details in the movie, and the acting is amazing, and there's a storyline in which a lot is up to perception and people can have their own opinions about it, similar to movies like American Psycho… in the way that the viewers can have meaningful conversations about it because we all see it in different ways… especially because Taxi Driver and movies similar have a large following… many people idolized it, and there were crimes based off of it which is also unfortunate but interesting in a way since it goes to show how far people can perceive things and how they all act upon it."
__________________
"What Once Was" (song) – Her's
"[The song] has such a summer vibe to it; something that you would listen to on a long drive with your friends during break."
About the Contributor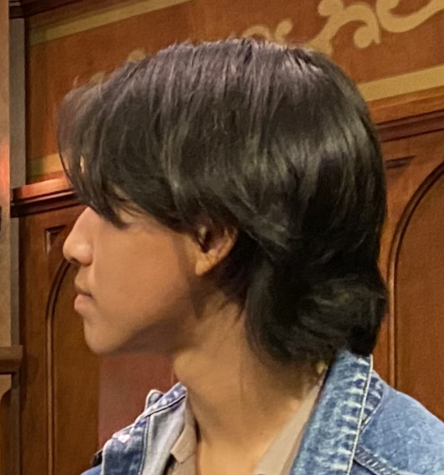 Brian Guan, Entertainment Editor


Brian Guan is a junior and the Entertainment section editor for the Shield! He is passionate about writing and creative expression, having received...