An Overview of March Madness
There is a 1 in 9.2 quintillion chance of creating the perfect March Madness bracket. This means that you have a higher chance of getting struck by lighting (1 in 9 million)! Warren Buffett has even offered a free perfect bracket challenge, in which the winner would receive 1 billion dollars or 1 million each year for their life. However, no one has ever created a perfect bracket because the odds are so low. 
The first NCAA Division 1 tournament (March Madness) was created in 1939. The Oregon Ducks won the national championship in the first tournament defeating Ohio State in a low scoring game of 46-33. Currently, there are 64 teams that enter the tournament, but it did not always start out this way. In fact, in 1939 there were only 8 teams in the entire tournament. In 1951, there were 16 teams, and over the next few decades until 1985, there were 64 teams. 
March Madness is so popular because there are many teams and a lot of drama in many of the games. When March Madness is occurring, it feels like there is always a game going on to watch. For example, at the start of March Madness, there are 48 games over the course of 4 days. Also, in March Madness, the underdog has a chance of winning. For example, in American football, it is quite obvious who will win the super bowl. This year, the Kansas City Chiefs won the super bowl, and they were the 1 seed (highest ranked). In March Madness, there are many times when a lower ranked team defeats another. This is also what makes a perfect bracket near impossible. Even though the lowest seed (rank) to win the tournament was #8 (out of 16), there have been 2 occurrences of the #16 seed defeating the #1 seed. In the first round of the 2018 tournament, the #16 seed, UMBC, defeated the #1 seed, Virginia, 74-54. Recently, FDU (16 seed) defeated Purdue (#1 seed). 
There are more than 350 colleges in Division 1 men's basketball, but only 15 of those schools have won more than 1 championship. The college with the most championships is the UCLA Bruins with 11 total March Madness Championships. With the second most championships is Kentucky, with a total of 8. It is difficult to win just 1 championship because you have to win 6 consecutive games, but these 2 schools have been able to overcome this challenge to win almost 20 championships in total. 
All in all, March is an exciting month for the sport of basketball because of March Madness. March Madness is a time for all basketball fans to come together and cheer for the team that they love. It also is a great time for sports betting and making a bracket. 
About the Contributor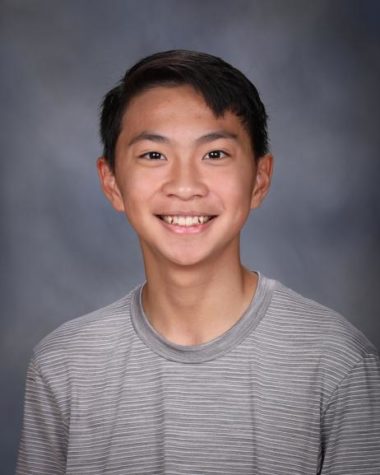 Colin Chung, Entertainment Editor





Colin Chung is a freshman student at Dublin High School. Colin enjoys watching sports, playing guitar, and doing karate. He is a junior second...