Who is Dublin High's Favorite Squid Game Character?
Squid Game…the highest streamed Netflix show of all time. Nearly everyone has watched it, and if you haven't you've probably heard of it in conversation. Now that most people have seen it, what does Dublin High think about the characters of Squid Game — and who is our number one? 
After running a poll throughout the school, we collected responses on DHS's favorite characters, which character students thought should have won, and any other thoughts they had on the show. And, as a brief warning, there will be spoilers about Squid Game ahead. So if you haven't finished the show, proceed with caution! 
DHS Character Rankings
Finally, it's time for what you've all been waiting for: Who is Dublin High's Favorite Squid Game Character?
3. Seong Gi-Hun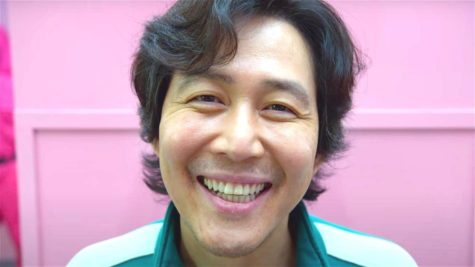 Starting with third place (9% of the votes), we have number 456, Seong Gi-Hun. As the show's main character, it makes sense that he at least placed. However, he wasn't enough of a stand-out character to win him a higher ranking.
"Gi-Hun was very kind," an anonymous student commented, sharing the opinion of most students that voted for the caring protagonist. His "good guy" mentality made him a generally likeable character throughout the course of the game.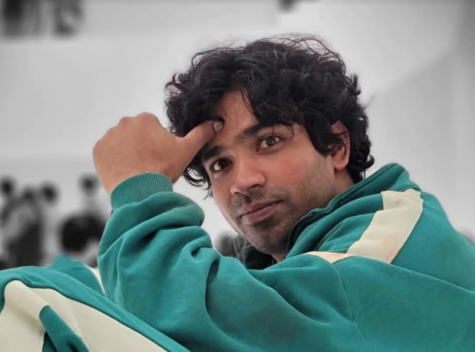 2. Abdul Ali
In second place (24.3% of the votes) is number 199, Abdul Ali. "His kindness and trust made him endearing," coming from another anonymous student. Ali was a truly wholesome person, a sentiment shared by many who watched the show. His scenes brought an innocent contrast to the brutality of the games.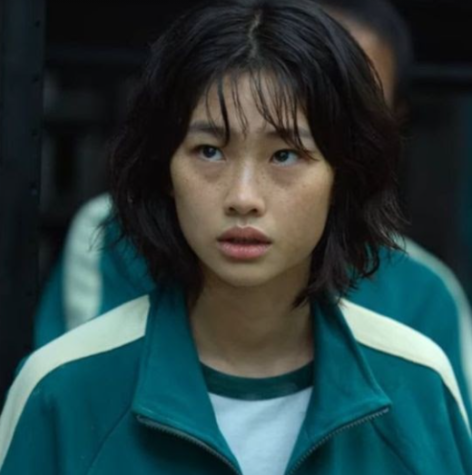 1. Kang Sae-Byeok
And finally, as no big surprise, Kang Sae-Byeok, number 067, takes first place (47.2% of the votes) by a landslide. 
There are two kinds of people that chose Sae-Byeok as their favorite character. The first was more logical, arguing that she had the most "compelling story, character, and arguably…the best case for winning" (Pratyush Rallapally, Junior). In contrast, the latter type responded simply that "she's fine," or even just a one-word answer, "hot". 
What Else Did Students Think?
The second question in the poll asked who DHS students thought should have won the games. The results came with the exact same top three: Sae-Byeok in 1st, Ali in 2nd, and Gi-Hun in 3rd. However, Cho Sang-woo came to a close fourth, as surprising as that may seem. Additionally, a large percentage of answers were combinations, such as "Seong Gi-Hun and Kang Sae-Byeok." 
Finally, students were asked if they had any additional thoughts to share about Squid Game. "Sang-Woo is BAD," asserted Hasini Addanki, upset about the murder of the beloved 067. "It was an amazing show to be invested in, the filming was amazingly done and the idea is impressive," another student complimented. 
Overall, students at Dublin High seemed taken by the Korean drama, Squid Game. Whether a product of the show's masterful storytelling or fascinating cast of characters, students couldn't seem to agree on elements in the series. And while the popularity of certain characters was obvious, others were surprising to see at a high rank. 
If you still haven't watched Squid Game after reading this article, you've received many spoilers about the show. Even so, you should absolutely watch it now, as these plot points hardly reveal the full depth of this incredible drama. 
About the Contributor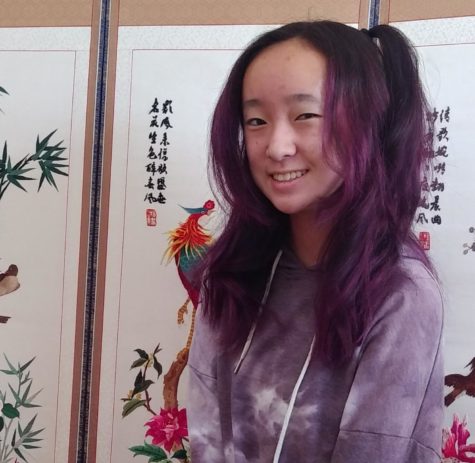 Sophia Lee, Staff Writer
Sophia Lee is a DHS freshman who joined Dublin Shield because she really enjoys writing about specific topics. Her goal in Dublin Shield is to improve...