DHS Drama presents Alone Together: Perspectives Through Isolation
As students continue to struggle with a disconnect from their peers due to the ongoing pandemic, the DHS Drama Department is hosting an ethnodrama at 7 p.m. on Friday, November 13th. A substitute for the traditional fall play, the show is titled "Alone Together: Perspectives Through Isolation". This ethnodrama is especially unique because it is made up of original student-written monologues. 
The show comprises 15 different monologues, written by our very own Dublin High School students. The show will be completely virtual, with recorded performances from the cast. The directors–Anjali Pajjuri, Arsh Goyal, Madi Charles, Alexa "Lucy" Bitar, and Shawna Katz–will be presenting each monologue and scene. 
The drama department is excited to honor stories of loss and joy with this play. Their goal is to connect as a community, and show their human side during this unprecedented time.
One of the actors, Parker Visovsky, describes the show as "really interesting and fun". They decided to audition because they have friends supporting them and encouraging them to try-out. Their monologue is about a dance teacher and her experience during the pandemic. Parker describes their reaction to finding out they made it into the show as "surprised and nervous and excited all at the same time". 
The up and coming ethnodrama presented by our very own drama department, "Alone Together: Perspectives Through Isolation" will highlight what people have gone through during this crazy time, and give students the chance to share their stories.
To watch the play, tune in on November 13th at 7 p.m. at http://twitch.tv/dhsdramapresents.
About the Contributor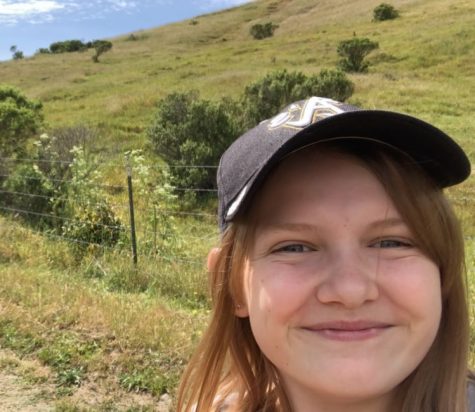 Piper Murphy, Staff Writer
Piper Murphy is a DHS freshman in the Class of '24. She plays soccer and runs cross country. She loves reading and writing. Her dream job is a pediatrician...