Turkey-Syria Earthquakes
On February 6, 2023, a 7.8 magnitude earthquake struck southern Turkey and northern Syria. Nine hours later, another earthquake with a magnitude of 7.5 struck in the same place. On February 20, 2023, a 6.3 magnitude and 5.8 magnitude earthquake hit Turkey's southern province of Hatay. These consecutive earthquakes have caused nearly 47,000 people to die and many more to be injured, with the cities of Adana, Hatay, Malatya, Aleppo, Idlib, and many others suffering the worst. 
The primary reason for the earthquakes is that the border between Syria and Turkey is on the East Anatolian fault. Over time, the Arabian Plate and Anatolian Plate have slid past each other, causing one of the strongest earthquakes to hit Turkey since 1939. The death toll has surpassed that of all other earthquakes recorded in the region, becoming the largest earthquake in Turkey's history. 
Despite the intensity of the earthquake, however, other explanations have been offered for the destructiveness of the event. For example, there have been suspicions that buildings haven't been up to the official seismic codes set by Turkey. Michael Steckler of Columbia University's Lamont-Doherty Earth Observatory says, "I know, certainly in Istanbul, there's a lot of illegal construction that goes on." 
Azerbaijan was the first country to provide aid to Turkey, sending over, along with other humanitarian aid, 420 search and rescue personnel, though this number later increased to 900 personnel in total. Other countries followed suit, with the United States sending over 200 rescue personnel and pledging more than $100 million in financial aid. 
Two weeks later, two more earthquakes devastated Turkey, just as rescue efforts for the first pair slowed down. Three have been reported killed at the time of writing and hundreds more injured. Struck at a depth of around 10 kilometers, these new earthquakes caused a lot of other buildings to collapse in the northwestern Syrian region and southern Turkey. 
Syria's domestic problems have caused the Syrian government to open foreign aid to its citizens. One of these problems is the civil war and fierce conflict between the opposition and governmental control that has plagued the country. Aid has been struggling to reach rebel-held areas in northwestern Syria, which happens to be one of the most affected areas by the earthquakes. As a result, the Syrian government has announced a three-month opening of humanitarian aid into the northwest, as millions are dependent on U.N. aid. 
As disaster relief efforts continue, we can only pray for the speedy recovery of the affected areas.
About the Contributor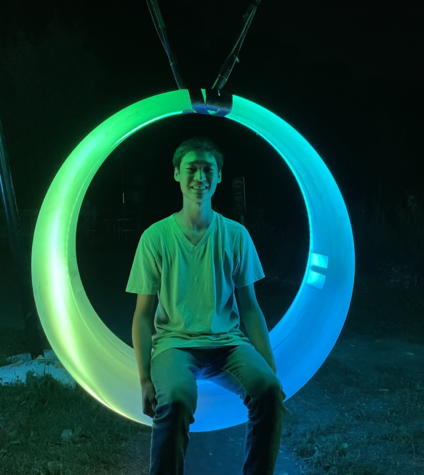 Alexander Suen, Staff Writer



Alexander Suen is a junior at Dublin High School. He enjoys writing about various topics that are popular and relevant. In his free time, he likes...