Lunar New Year at DHS – A Review
With Lunar New Year having passed, it can be hard to remember all of the various celebrations that have been held across campus. From classroom celebrations to club meetups, Dublin High has certainly been in a celebratory mood. 
When looking for a place to celebrate the new year, one place to start are the Mandarin classrooms. In Ms. Chen's Mandarin classes, there have been many celebrations and expressions of Chinese culture. For instance, at the beginning of the new year, the Mandarin classes held a potluck where everybody contributed items ranging from chow mein and fried rice all the way to fried chicken and soda.
No matter what foods were served, the potluck still served its purpose—to highlight the celebratory mood and joy befitting the lunar new year. In addition to a potluck, however, students also made three-dimensional paper models of the Chinese character for spring as well as small decorative paper lanterns made from spare red pockets. Many of these models and lanterns were hung up all over the classroom, blanketing all available wall space and illustrating the holiday spirit present among the students. 
Ms. Chen also held a showcase of traditional Chinese culture, presenting to students a traditional writing set complete with the "Four Treasures" of Chinese calligraphy: the brush, inkstick, rice paper, and inkstone (refer to featured image). Sets like these are traditionally used to write Chinese characters, and can also be used to write couplets wishing people a happy new year.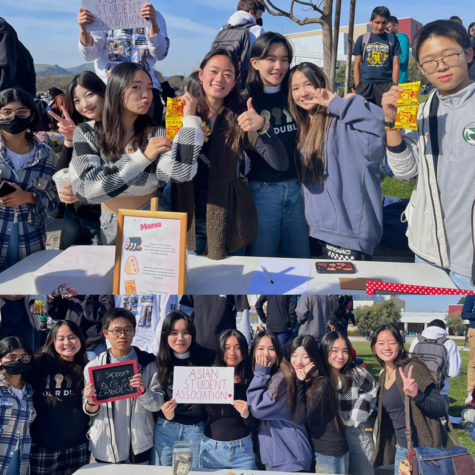 This isn't to say celebrations only occurred inside the classroom, however; clubs like Dublin High's Asian Student Association (abbv. ASA) also held their own celebrations. In the library, the club held an open Kahoot game, complete with red pockets for the winners. Students from across the school participated, and learned not only about Chinese cultural customs for new year celebrations, but also those of other countries like Vietnam and Japan. 
The ASA's general coordinator, Won Choi, stated that he believes the Lunar New Year meeting to be an overall success. He hopes that "the Lunar New Year meeting was a good learning opportunity, and was a good balance between entertaining and informative," a statement that many club members who attended agree with.
With that, however, comes an end to the celebrations of Lunar New Year at DHS. The celebrating is over, and the regular schedule of schoolwork, tests and quizzes is back. While Lunar New Year may be over this year, there is always an opportunity to celebrate next year. For those who were either unable to attend or unaware of the celebrations, try and attend these celebrations in the Mandarin classrooms or with the ASA in 2024! 
About the Contributor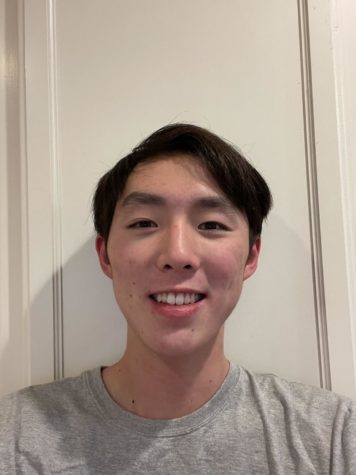 Jacob Siauw, Staff Writer



Jacob Siauw is a junior at DHS. During his freshman year, he wrote a regular column for the Shield. Before stopping during his junior year, he used...