Announcement of Emerald High School mascot sparks disagreement
At the topping off ceremony for Emerald High School on November 4, 2022, Principal Francis Rojas revealed that Emerald High would be known as "the home of the Serpents," with green, blue and silver as its representative colors. The opening of Emerald High, the second-ever comprehensive high school to be built in Dublin, has been widely anticipated, and the announcement reflects just how quickly things are beginning to take shape.
However, not all residents reacted positively towards the confirmation of the Serpent as the school's mascot. 
When the Serpent and its colors were announced by an Instagram post on the Dublin Unified School District account (@dublinusd), parents and older students flocked to the comment section to express their opinions. As of writing, the post from November 4 has racked up 42 comments, with most commenters pointing out the negative connotations associated with a serpent. "Serpents have a negative connotation to them," one comment read, while another added, "Definition of a serpent… a sly or treacherous person, especially one who exploits a position of trust in order to betray it."
The serpent mascot and corresponding school colors were decided through a survey completed by students at Fallon Middle School and Cottonwood Creek School, but opinions vary even between students. Kyla Son, an eighth grader at Fallon Middle School, says, "The serpent, as a whole, tends to hold negative connotations and symbolizes evil and malice in many different stories. I feel that due to that, Emerald High School could be looked down on." Son believes that although the mascot was chosen through a vote, the results misrepresent the popular opinion at Fallon Middle School. Another student, eighth grader Inayah Alaam, comments, "I feel very positive about this… mascot, because it represents the pure intelligence of the students… I feel that the students feel very represented by the serpent, which is why they have chosen this mascot."
Emerald High School on Facebook stated, "We are now working with a design group to create various treatments of a Serpent logo." Though the final rendering of the serpent has not been decided yet, the serpent remains the official mascot for Emerald High School, with no signs of adjustment amidst the negative feedback.
High schools choose mascots to represent their values and characteristics in a fun, engaging manner. There is no doubt that a mascot serves to help students of a school feel spirited and involved, especially if the mascot has been chosen by the students themselves. But could conflicting opinions on a mascot divide the community at large? For Emerald High School, it's too soon to tell.
About the Contributor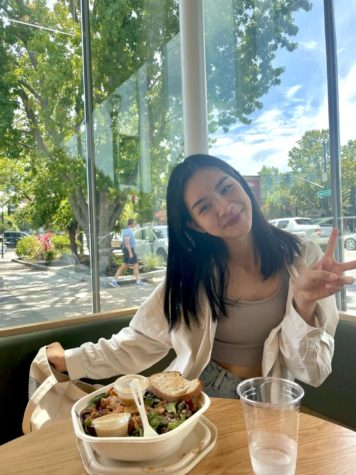 Anika Yu, Layout Editor



Anika is a Junior in her first year on the Dublin Shield. A Layout Editor, she loves all things graphic and design and looks forward to working with...