A Recap of Dublin High's Second Tree Lighting and First Winter Boutique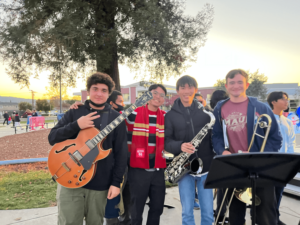 In December last year, Dublin High held its first ever tree lighting ceremony. This year, in addition to the tree lighting, Dublin High also hosted a winter boutique, inviting many outside vendors along with student clubs to sell goods. The annual tradition of lighting the tallest tree on campus was cemented into Dublin High history. 
The tree lighting was vamped up this year, with performances from the school band, real snow surrounding the tree, characters from Frozen students could take pictures with, and even a professional photographer/photoshoot station that students could use at no cost. With an addition of these new activities, the campus was crowded with both DHS students and community members alike.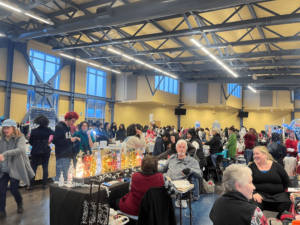 The addition of the winter boutique was new this year. Located in the student union, the boutique was open from 4:30 PM to 7:00 PM, during which students and community members could walk around the booths and shop for goods using tickets. Outside vendors— many of which were vendors that sold at the Night Market in Alameda County Fair— set up their shops here, alongside with student clubs. Most outside vendors sold goods such as makeup, jewelry, or skincare products, while student clubs sold food such as ramen, cake pops, and even decorating sugar cookies. 
Making about $300 in profit, the Asian Student Association (ASA) sold a variety of Asian snacks such as ramen noodles, sweet potatoes, and Ube mini cakes at their booth.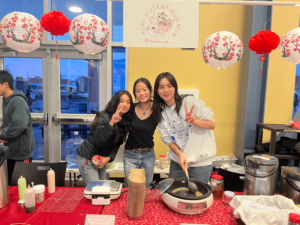 "Our booth was very successful, we were able to sell out of everything except for the cakes," answers co-President Anika Yu (11), "since we were at the front of the entrance, we had a lot of customers from the start." 
This annual event gave opportunities to many new rising student clubs. One example is DHS DestGrad, a club for students to write about their highschool experiences with AP classes and extracurriculars, creating a platform for an academic student forum to receive advice about school. DestGrad sold homemade red-velvet cake pops and cupcakes made by the club officers for 2 and 3 tickets respectively.
 "[The cake pops and cupcakes] sold out by the end of the boutique… a lot of people were willing to buy them especially at the start, making it a success because we met our goal of $150 and raised $210" replied club President Na Yeon Kim (11). With the funds raised, DHS DestGrad will be donating it to CARE India, a non-profit organization that helps women in India receive education by setting up learning centers and purchasing school supplies.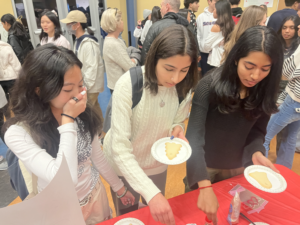 In addition to the booths that sold pre-made goods, there were also booths that provided for a hands-on do-it-yourself activity. One of such was Dublin Key Club, whose booth allowed for customers to decorate their own sugar cookies using a variety of different frosting and sprinkles. Key Club is a volunteering organization that provides students with many opportunities for both community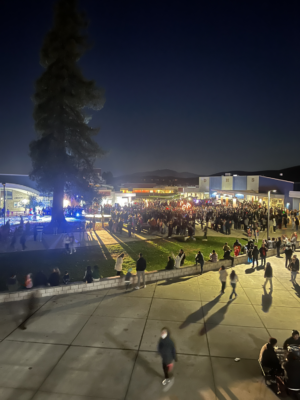 service and leadership. "It was really slow for us at first", says Sarah Min (12), president of Dublin Key Club, "But we started gradually gaining traction and even sold out of sugar cookies." Key Club plans to donate the funds raised to UNICEF, an agency part of the United Nations who provides humanitarian relief around the world.
Overall, both the winter boutique and tree lighting were a success! The tree lighting attracted many potential customers for the winter boutique, and the winter boutique provided attendees with a reason to stay longer. Due to the success of this year's tree lighting, next year's event is already well-anticipated. Stay Fly, Dublin High!
About the Contributor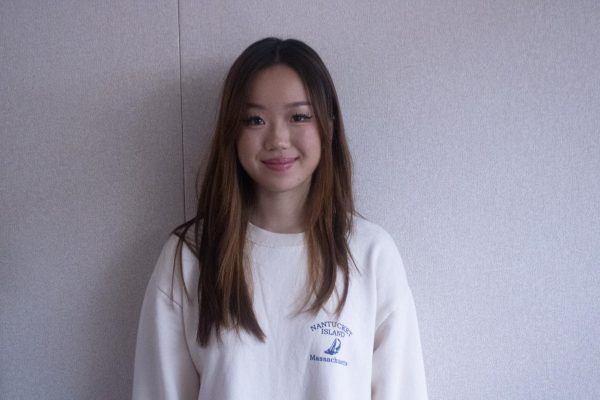 Jessica Wang, Managing Editor



Jessica Wang is a current junior at Dublin High School, and this is her third year with the Dublin Shield. She has loved writing and art ever since...