A Sneak Peek Into Emerald High
The upcoming addition to the Dublin Unified School District, Emerald High, is quickly evolving from simply an idea on paper to reality. The new high school is meant to counter the uprising and sudden increase in Dublin's population, which has also caused overcrowding at the city's only public high school. 
The Emerald High Project began in 2015 when the district held a Community Forum and determined that a new high school was a priority for the future of Dublin education. After thorough investigations, clearances, and research, the site of the upcoming high school was approved in 2018, originally planning to begin Phase 1 of opening in the fall of 2022. 
The COVID-19 pandemic brought many challenges amongst the lengthy project. In January of 2021, the Board faced many issues concerning the lack of sufficient funding for the project, which caused a lull of slow production from January to mid-August of 2021. On August 24th, 2021, the funding for the Emerald High Project Phase 1 was increased by $115M, causing the Phase 1 funding amount to be $282M. This caused production on the building of the future high school to pick up much faster, and by November, details about the schools' approximate capacity and plans for opening were released.
The latest update on Emerald High School explains that the target completion date for Phase 1 of the project is December 30th, 2023. Additionally, as Phase 1 is completed, the school will host approximately 1,300 students. Phase 1 of the project was divided into Increments 1, 2, and 3, of which all needed to be completed for the school to begin running. After Phase 1 is successfully completed, and students start to attend the new high school, Phase 2 will begin, increasing capacity by another 1,200 students. However, current dates for Phase 2 have not been decided upon yet (Emerald High School Project). 
Superintendent of the Dublin Unified School District, Chris D. Funk, says, "The creation of a second comprehensive high school is the district's highest priority in our bond program." The creation of Emerald High School in Dublin is one many citizens, students, and staff are excited about and look forward to seeing soon!
About the Contributor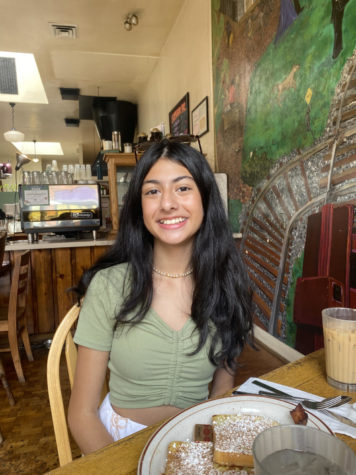 Meher Madan, Student Life Editor



Meher is a sophomore at Dublin High, and loves to write, play the guitar, listen to music and watch 90's sitcoms! This is her second year at the...