Controversy surrounding Westfield Valley Mall's new parking policy
Westfield Valley Fair, a popular shopping mall located forty minutes away from Dublin in San Jose, California, has announced that there will be an hourly parking fee as a means to implement a safer shopping experience for its customers. 
According to the official website of Westfield Valley Fair, the prominent shopping center has found it necessary to implement a controlled parking system; parking is free for the first two hours of shopping, with every extra hour being charged as $1.00, and the maximum charge being $10.00. "Valley Fair's controlled parking plan is being introduced as part of a broader focus on security at the shopping center. We are doing our utmost to ensure safe, easy, 
and convenient access for our customers," stated Valley Fair's official website.
For many shoppers, a $10.00 parking fee for the whole day doesn't sound too expensive. However, Valley Fair has also announced that employees will not be exempt from the new controlled parking system. The fee for employees will be $40.00 a month, or $3.00 a day. "If not purchased by the employer, individual employees may purchase the passes themselves," stated the website. 
Many netizens are starting to speak up against the controlled parking system, with a popular reason being that the parking fee for employees is simply unreasonable. "I would quit if my employer didn't cover my $40," commented one TikTok user under a video that recently went viral on Tiktok by user @angelinaonair, talking about Valley Fair's new parking system.
Not only will the mall employees be hurt from the new parking fees chipping away at their monthly paycheck, but the restaurants and retail stores will also suffer from it. Due to the first two hours of parking having no charge, many netizens predict that customers will be tempted to rush through the first two hours of shopping and then leave before they get charged–leaving many stores and restaurants without as much business as before. 
Additionally, Santana Row, another popular shopping and dining center located about a five-minute walk away from Valley Fair mall may also suffer from this new implementation. Santana Row is notorious for its hard-to-find parking spots. With the new controlled parking system, many customers will instead park in the streets and parking structures of Santana Row, making the area even more crowded for parking. 
Westfield Valley Fair's controlled parking policy will be implemented starting on February 8th, 2022. For more information regarding the parking system, please refer to the Westfield Valley Fair website.
About the Contributor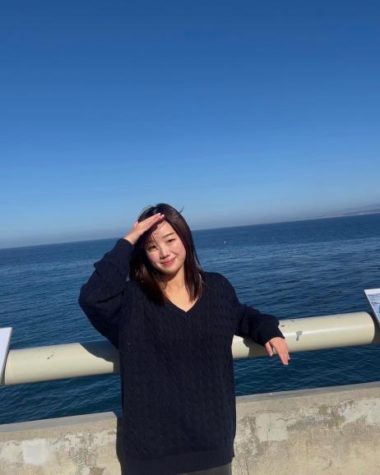 Jessica Wang, Layout Editor



Jessica Wang is a current junior at Dublin High School, and this is her third year with the Dublin Shield. She has loved writing and art ever since...