About the 2022 Alameda County Science Fair
The Alameda County Science and Engineering Fair next year will be returning in person for 2022, and any student from an Alameda County school, grades 6-12, can participate. If you are interested in participating, you must submit a project proposal (if deemed necessary by the "project proposal wizard") of your idea by December 10th, 2021. More information on dates is available in the handbook which includes more info on how to join, specific dates, contact information, and rules and regulations for those participating or attending. 
For this science fair, there are regulations in place to prevent the spread of COVID-19. To attend the science fair, all participants will be required to be fully vaccinated against COVID-19. In addition, if you are interested in joining the student leadership board for the ASCEF, you can fill out this interest form by September 30th.

The return to in-person has caused the judging process to evolve in order to satisfy safety requirements. Judges are required to be vaccinated, just like the rest of the participants. They will also have to wear their mask at all times. While last year, judging was done over Zoom, this year's judging will be live and in person, meaning students who choose to participate will not have to wait for their results and will be judged on the spot. As stated by a DHS student, last year's judging worked like this: "I know they gave us 3-5 judges each, and each judge gave us a score out of 100. But again it was unclear whether they used that criteria to move us on to the second round" Most students found online judging difficult. They preferred in person voting which works as follows: "it was much more fluid—judges would walk around and talk to people, seeing their boards and all their work laid out in front of them. Overall I think that led us to having more judges per project and it was a much better experience". The student believes that in-person judging is clearly "more fluid" and "easier". I think it's fair to say everyone is excited for the return to in-person voting. 
"There are (a few) basic types of science fair research projects that are accepted at ACSEF: Science Project (including all types of experiments), Engineering Project (including engineering of a prototype device, computer programming or creating an app to solve a problem)" This informational excerpt from the minimum quality standards shows the different types of projects that students can do. Regardless of what project you are doing or how you are doing it, all students MUST abide by the International Science Fair Safety Rules. More rules, regulations, and tips are in the 2022 ASCEF Handbook provided earlier.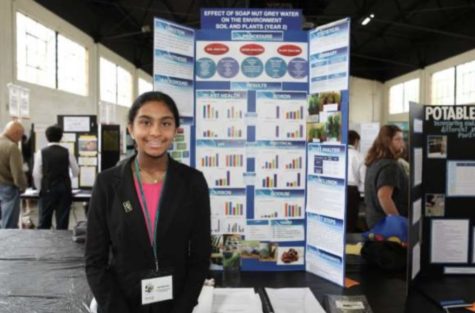 Interested students are encouraged to contact the director at [email protected] and follow the mentioned instructions to get in. Any students from grade 6-12 in an Alameda County school can participate. The only requirements are that all participants must be fully vaccinated and that if your project is determined to need a project briefing it must be filled out. You must also pay a small entrance fee ($25 for one person, $45 for two person projects, and $65 for three person projects). Your project must also follow all rules mentioned above and guidelines, and you can use the tips in the Handbook to assist you. There is a lot of additional information in the Handbook. Any questions? Send an email to the fair director at [email protected]. We are excited to see Dublin High rep at the fair!
About the Contributor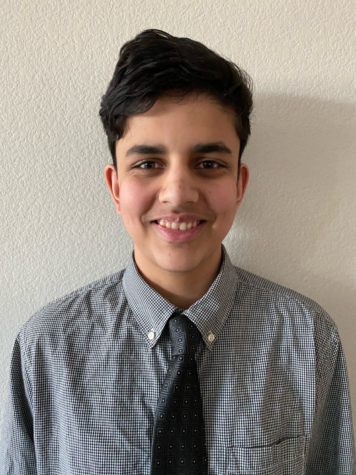 Aaryan Arurkar, Staff Writere
Aaryan Arurkar is currently a sophomore at Dublin High School and a staff writer for the Dublin Shield. Besides reporting about current news, Aaryan enjoys...