A Severe Blood Shortage in the U.S: How You Can Help
On top of burdens from COVID-19, many hospitals are now facing a new problem: a shortage of blood in the U.S. 
The American Red Cross is trying to tackle this growing issue in the U.S. through their donation drives arriving in the Tri-Valley. The American Red Cross is a non-profit organization that provides blood for emergencies, disaster relief, as well as disaster preparedness education all across the U.S. Over the past year, the American Red Cross provided about 40% of the nation's blood and blood components from volunteer donors. In the status quo, The American Red Cross is working against time to fill the astounding shortage and meet the demanding needs of hospitals and various patients. 
The shortage of blood appears to have arisen from the lack of blood collection amid COVID-19 and the surge in demand due to an increase in the "number of trauma cases, organ transplants, and elective surgeries" (American Red Cross). Due to this increase in demand, the nation's blood inventory has been depleted, and it has become increasingly hard to meet demands for various patients across the U.S. 
"Every two seconds, someone in the U.S. needs blood. It is essential for surgeries, cancer treatment, chronic illnesses, and traumatic injuries" (American Red Cross). All types of blood are desperately needed, especially type O and platelets. Platelets are the cells that bind together when damaged blood vessels are detected, and help stop bleeding as well as help wounds heal.Type O negative red cells can be given to patients of all blood types, resulting in the high demand for most hospitals. Additionally, it is predicted that more than "1.8 million people are expected to be diagnosed with cancer within the next year" (American Cancer Society). Many of these patients will need blood, often needing more daily during chemotherapy. 
Currently, in California, depending on the type of donation, donors must be at least 16 years old to donate blood with written parental/guardian consent. It is vital that donors are in good health to ensure the health and safety of patients, which is a number one priority for The American Red Cross. It is highly encouraged to do further research of one's health status if they are unsure before donating. A full list of requirements can be found here.
The American Red Cross will be collecting blood from October 3rd-October 15th in various regions of the Tri-valley through predetermined appointments. Choose to donate today, and make a positive difference in someone else's life. 
About the Contributor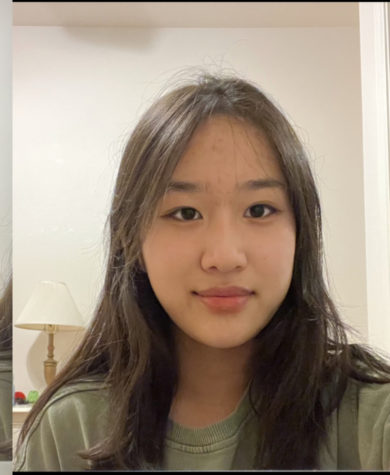 Summer Shi, Managing Editor



Summer joined the Dublin Shield to improve her writing skills but stayed for the friendly community and warm staff. It is Summer's third year on...