Gov. Newsom announces plan for June 15 reopening for the economy, schools
Right before Spring Break, Dublin High School welcomed back a portion of its students to return to hybrid learning two days a week. The quest to formally reopen schools had been a key agenda item for the Dublin Unified School District since the pandemic began. 
The re-opening plan was executed to near perfection, with only one student contracting COVID – 19 while on campus over the week. District officials hope to keep the number low after Spring Break, encouraging students that travel further than 120 miles to enter a self-enforced 10-day quarantine. 
As students went to break, they were greeted with the welcome news that Alameda County had entered the Orange Tier. This means restaurants, gyms, and movie theaters can start to ease restrictions. The celebration that comes with moving to a less restrictive colored tier is exciting but is set to end soon — for two reasons. One, there is only one less restrictive tier than the Orange Tier, the yellow tier. Two, and more importantly California Governor Gavin Newsom announced that on June 15th there will no longer be colored tiers. 
"We can confidently say by June 15th we can start to open up as business as usual subject to ongoing mask-wearing and ongoing vigilance," reported Governor Newsom in an April 6th news conference at a San Fransisco-based vaccination site. The press conference commemorated California inoculating 20 million doses of the COVID – 19 vaccines to its residents.
However, June 15th is not a hard and fast deadline."We are always going to be led by data, led by evidence" when determining the proper time to reopen, said the Governor.  Like California Health and Human services Secretary Mark Ghaly remarked, "This is a race between vaccines and variants."
The Governor noted that California is expected to receive 5.8 million vaccines on a weekly basis, which is nearly double the current 2.5 million. Yet Governor Newsom still cautioned Californians from celebrating: "It is incumbent upon on all of us not to announce mission accomplished or put down our guard, but continue that vigilance that got us where we are today … We are seeing a bright light at the end of the tunnel" 
The optimistic news comes on the same day that President Biden announced states must allow for all adults 18+ to be eligible for the vaccine by April 19th. This is a deviation from the original deadline, May 1st, indicating an increasing rate of vaccinations happening across the rate at which the U.S is vaccinating its citizens. Click here to learn more about when each state is set to loosen its vaccination guidelines. 
Although the June 15th deadline is approaching rapidly California will continue to enforce the mask mandate. Governor Newsom declared that  "We are not anticipating, in the short run, lifting the mandate for masks," even adding "[masks are] the most powerful and important nonpharmaceutical prevention we can do to mitigate the spread of this disease" 
On June 15th, some things are going to fully reopen for the first time  – a major sector being public education. Governor Newsom has focused many resources on reopening the economy and is now placing increasing attention on California's younger generation — school-aged children. "We anticipate there will be no barrier to getting all of our kids safely back [to school] not just K-12 but Community Colleges including institutions of higher learning." 
As mentioned earlier, roughly 20% of Secondary Students have returned to campus and it is unclear what the June 15th deadline will mean for Dublin Schools.  Expect  DUSD to announce more detailed plans for the 2021 – 2022 school year soon
About the Contributor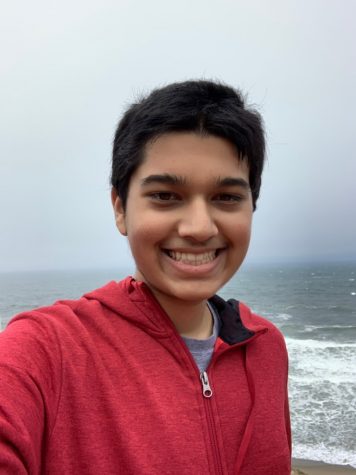 Pratham Dalal, Social Media Manager



Pratham Dalal is this year's Social Media Manager. This is his 1st year as the Social Media Manager and 2nd year writing for the Shield. He enjoys...