Dublin community mourns the loss of DHS senior
This weekend, the Dublin community experienced an unexpected loss at the passing of DHS senior, Anik "Nick" Suneja. Nick's passing occurred at a time where students remain isolated in distance learning, and little over a year following the deaths of DHS students Javier Ramirez, Mark Urista, and Michael Urista. Suffice to say, the Dublin community underwent tremendous loss these past two years, and supporting one another is more crucial than ever. 
In an email addressed to the DHS population, Mrs. Byrne acknowledged, "We are devastated by the loss and know there are no words to adequately express this tremendous sorrow. Our hearts hurt for the Suneja family, for Anik's many friends and all the students and staff he touched in Dublin Unified." She continued to outline the ongoing support available to students and families, emphasizing counselors will be readily available Monday to Thursday, from 8:30 a.m. – 4:00p.m. Access the Zoom link here.
In addition to one-on-one support, Mrs. Byrne noted alternative resources available for students. The HUME Counseling Center is planning a Grief Support workshop for students later this week, and a workshop for parents and adults is scheduled for Thursday, February 11 at 5:30 p.m. Classes began Monday with a moment of silence to honor Nick, and an online memorial has since been established for friends and family to share remembrances, memories, and photographs. Access the Kudoboard here.
Mrs. Byrne ended her email by listing the following resources:
Hume: 925-223-8047 (9:00 – 5:30)

(leave a message and you will receive a return call from a blocked number)

Wellness Center: 925-833-3300 x 7198
Email their counselor or call on the DHS extension which is link to their cell phones
The Dougy Center: Grief Support
Helping a Teenager Deal with Grief
Grief Support for Children and Teens
She empathized, "Grief is so unpredictable. It comes in waves and can hit at any time." And, in many ways, her statement rings true. As you work to support others, it's also incredibly important to address your own needs. Understand: even amidst the virtual environment, the community is here to support you in your journey. 
About the Contributor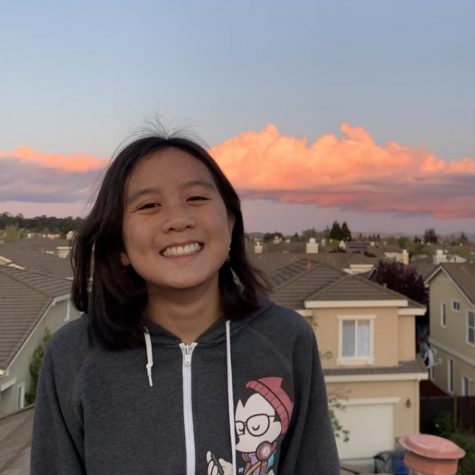 Danielle Tran, Editor-in-Chief
Danielle Tran is a senior at Dublin High and one of this year's Editors-in-Chief. She holds a deeply-rooted passion for writing, and has dreamt of becoming...