Dublin's persistent fight against homelessness during COVID-19
On November 11, 2020, Dublin High School junior Jayani Jayakanthan conducted a drive for the homeless with the help of Principal Maureen Byrne. The drive collected donations in the form of food, clothes, blankets, toiletries, and money for the Thanksgiving season. The Dublin Community made contributions of over 400 cans and packets of food, sixty-dollars, over 40 blankets, sheets, and pillows, over three bags of clothes, masks, as well as two bags of toiletries. 
Ms.Byrne told students that "During this difficult time, it is heartwarming to see students come together to address the needs of our homeless. It was touching to see our community recognize the need and address it." This drive helped bring the joy of the holiday season to the less fortunate across San Francisco, and for that the community of San Francisco thanked the many contributors.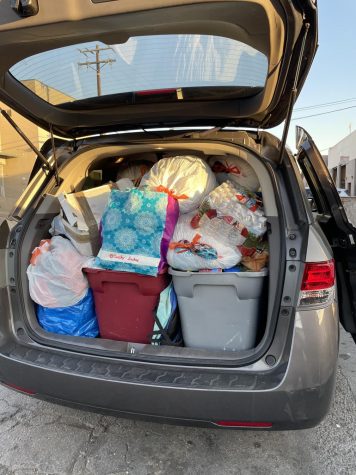 The donations were brought to a homeless shelter, The United Counsel Of Human Services in San Francisco, California. It was brought to light that the conditions for the homeless during COVID-19 especially are significantly worse than many expected. Social distancing precautions made the process all the more difficult. Arieann Marie Harrison, an environmental and social activist, runs this shelter with the help of volunteers from around the Bay Area. She emphasized the difficulties of collecting donations during the pandemic. Arieann fights for the rights of the voiceless: one of her many goals is to fill the institutional voids and provide the much needed resources that are either scarce or absent in many communities around the nation, starting with the Bay Area.
"The power comes directly from our mouth,"Arieann said. She admires the youth's passion for change saying that "the days of waiting on somebody older is out of touch." Shealso pointed out the fact that "the world is crumbling around us and it's gonna take all of us to rise and step up to the occasion and deliver stuff to our community that they need," and encourages the youth to be politically involved and motivated to create change.
There are many issues that still need changing and addressing, and students at Dublin High School always rise to the occasion to build a better society for future generations. Though there is a long way to go, the Dublin Community has been actively contributing to many causes such as the Black Lives Matter movement and this homeless drive. 
Another example of a student who engendered change is Evan Lopez, a seventh grader from Richardson Middle School, who conducts a sock drive for the homeless every year. The pandemic did not stop him from continuing to provide for the less fortunate, and 164 pairs of socks were delivered to the homeless.
 Though we may often think our contributions mean nothing, a small donation goes a long way. What might be of small value to you can mean the world to someone else. Every donation helps those most affected by COVID-19 during this time of crisis. 
It was inspiring to see our community unite for a greater cause and help those in need. During a time like this it's crucial that humanity, selflessness, and courage are kept alive, all of which Dublin's students and their families did. Together, our voices are clear and together, we can make a change. In Arieann's words, "You don't have time to wait for someone to pass you the torch. It is up to you to pick it up and run with it. You are the new leaders of today. Your communities need you and we are praying for your success."
About the Contributor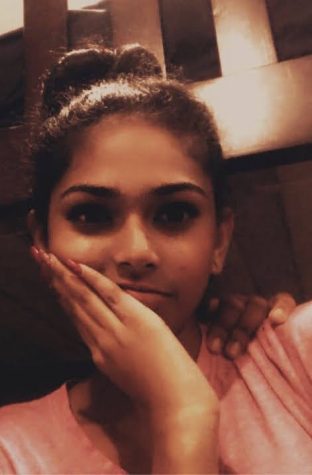 Jayani Jayakanthan, Staff Writer
Writing is a passion of Jayani's and she loves to write anything from creative writing to research-based writing. Jayani wants to travel the world and...