DHS Students reflect on dealing with the shelter-in-place and ending the year alone
On March 13th, the Dublin Unified School District called an emergency board meeting to decide how to address the spread of COVID – 19. In the first few minutes district superintendent, Dr. Dave Marken announced schools would be closed for 3 weeks. Thinking they would be able to see their friends before the end of the school year, students exchanged brief goodbyes that were more humorous than heartfelt However, on April 1st, Dr.Marken announced all schools would be closed for the remainder of the year. This school closure affects everyone – hardworking seniors waiting to graduate to the young 5th graders who were looking forward to their end of the year celebration and promotion. 
The seniors, class of 2020, have been most affected thus far. So many signature events they'd been looking forward to having now been canceled. Graduation and Grad Night scheduled for the Santa Cruz Beach boardwalk have now officially been canceled. The Senior Banquet, a huge bonding dinner event, was canceled along with the Senior Ball which was supposed to be at the Club Auto Sport in San Jose. Seniors have now shifted into a phase of nostalgia, reflecting on the past 4 years at DHS and all the memories they lost out on with their year ending early. "I am going to miss hanging with friends … and going off-campus [with them]," said Senior James Fu. ASB President Kiara Beltran is going to miss homecoming because of all the memories she made "while at float, skit, [and] area build". For them, the year ended way too soon and they won't be able to celebrate their achievements in the traditional way. This year, graduation took place virtually on a website where seniors graduated via announcements on a slide show. 
In addition to the emotional setbacks, several academic opportunities and experiences are being hindered due to this outbreak. Students from the Biomedical academy, due to the school closing, have not been able to have face to face visits with their mentors. The mentorship program is an opportunity offered exclusively to Academy members. Approximately once a month, students in the academy get the chance to visit with mentors – real-life industry professionals who have the opportunity to guide students who want a future in the STEM field. The engineering academy has had the same issue with students having limited chances to interact with their mentors. During this time, the academy has been using Cisco Webex to communicate with their mentors. Even if it's virtual the mentorship program is still bound to have an impact on their students. "[Mentorship] exposed me to different fields of engineering through talking face to face with people that were working directly in the industry," said junior, Darion Phan, a member of the engineering academy. Phan explains how mentorship has given him perspectives on various engineering jobs and their individual paths to success. 
Both academies also offer field trips to various industries and workplaces. In the past, students have gone to Roche Molecular Systems, NASA Ames Research Center, Stanford's campus for a tour of their facilities. Due to the situation regarding COVID – 19, students from the engineering academy will not be able to go on a field strip scheduled for San Francisco State University. Field trips allow students to meet real-life professionals to build relationships with and observe the workplace environment. Unfortunately, students in these academies will not have the privilege to go visit. 
Due to the closing of schools, students have lost the ability to participate in certain school events. Notable cancellations include Junior Prom and Senior Ball, however, spring sports have been canceled too. Swimming, Diving, Lacrosse, Softball, Baseball, Boys' Tennis, and Volleyball have all been canceled for the spring season. In the Dublin Unified School District, sports are very popular but especially at Dublin High School with an ample amount of student-athletes. Sports are very meaningful to all students. "It is refreshing to step onto the field, leave all my worries about school or the outside world behind me and become a completely new persona," said  junior and midfielder for the Boy's Lacross Team, Eddie Padnos. Track experienced a significant cancellation this year due to COVID – 19 when their biggest distance meet known as the Dublin Distance Fiesta was canceled. Over 120 schools were expected to attend this multi-day event at Dublin High School. 
COVID – 19 affects much more than high schoolers, however. Elementary and middle school students are missing notable experiences as well. 8th graders will miss their promotion to high school and 5th graders will miss their promotion to middle school. These students are going to miss the end of the year field trips they have been looking forward to for so long. 
The quarantine and social distancing policies have taught people to appreciate their life. Students and family members have taken this time to bond with each other – something that can't regularly be done with people's busy schedules.  Regardless of the lack of celebrations and all the pain COVID – 19 has caused, Dublin's strong community will prevail, even if at the moment we can't gather in the same physical place. 
About the Contributor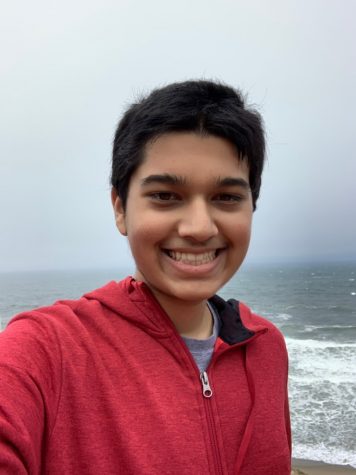 Pratham Dalal, Social Media Manager



Pratham Dalal is this year's Social Media Manager. This is his 1st year as the Social Media Manager and 2nd year writing for the Shield. He enjoys...